Date added: 06 August 2013
Broome Manor Junior Golf Classic
Ben holds his nerve to win the Deacon's Trophy & congrats from Justin Rose!
A superb nett 63 gave Ben Law the Deacon's Jewellers Trophy today at the Junior Classic at Broome Manor Golf Club.
The teenager held his composure down the last despite losing a ball to record a gross 76 off a thirteen handicap. That after recording a blistering opening nine of three under gross 32!
The winning prize also included a flag from the 2013 US Open specially signed with congratulations by the champion Justin Rose.
Max Mulcock just pipped Mathew Cozens to second place on countback after both scored nett 64s. The best gross of 71 won a place at the Jamega Golf Tour tournament at The Players later on this month.
In a top day of golf, organised by Gordon Harker and supported by Edox Watches, one hundred juniors took part and included Tiny Tiger age competitions for under 6s, 8s, 10s & 12s.
Prizes also included those kindly signed by Broome Manor golf star David Howell.
Broome Manor Golf Club, Swindon
06 August 2013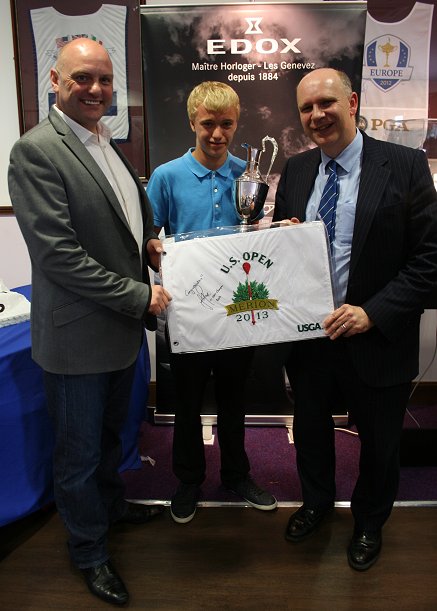 Winner Ben Law & his prizes alongside sponsor
Richard Deacon (r) & tournament organiser Gordon Harker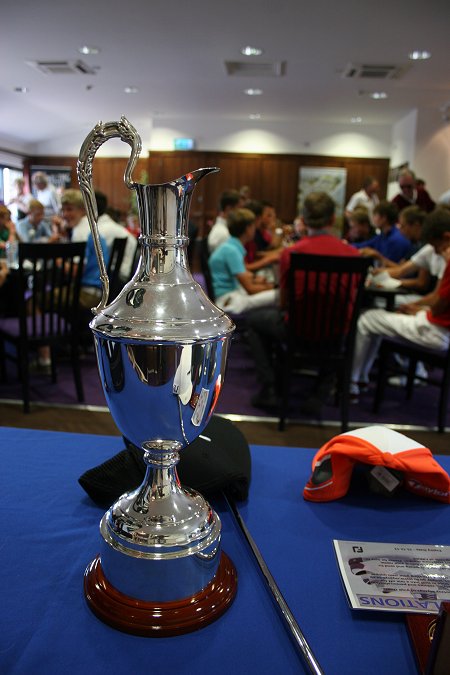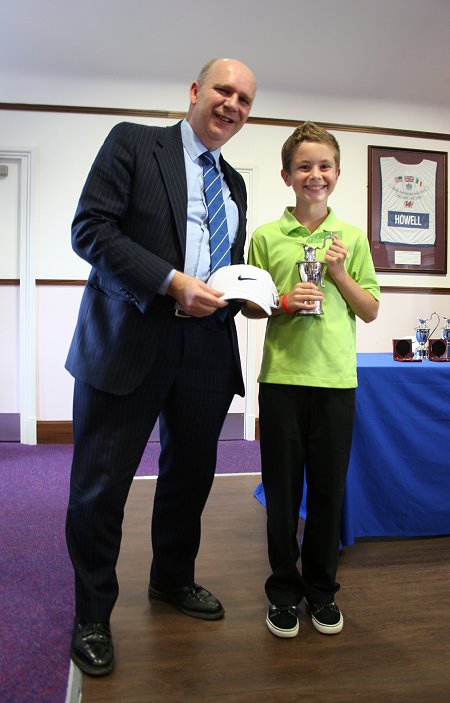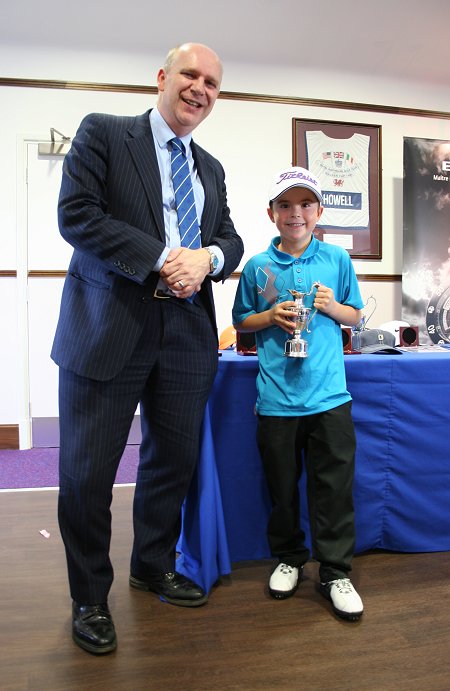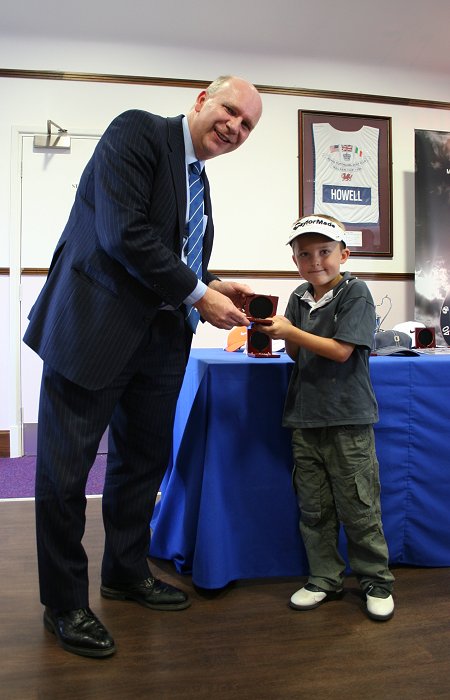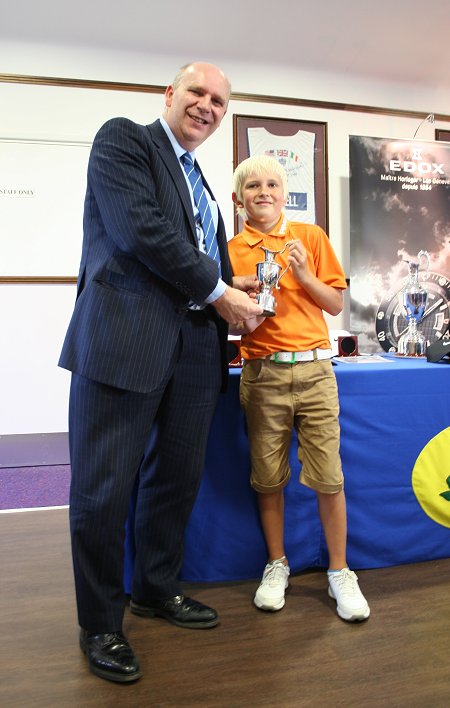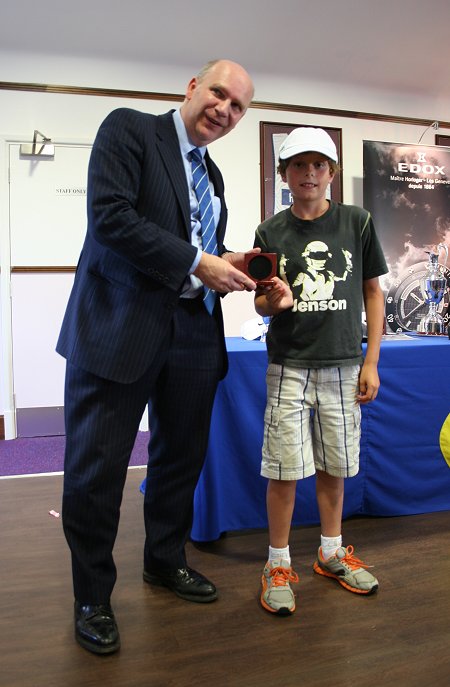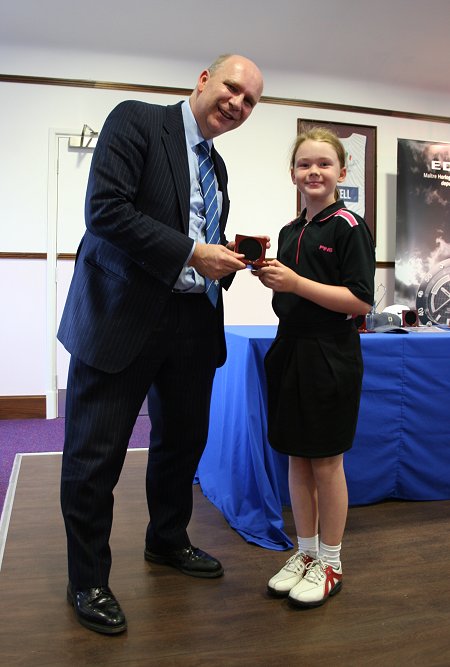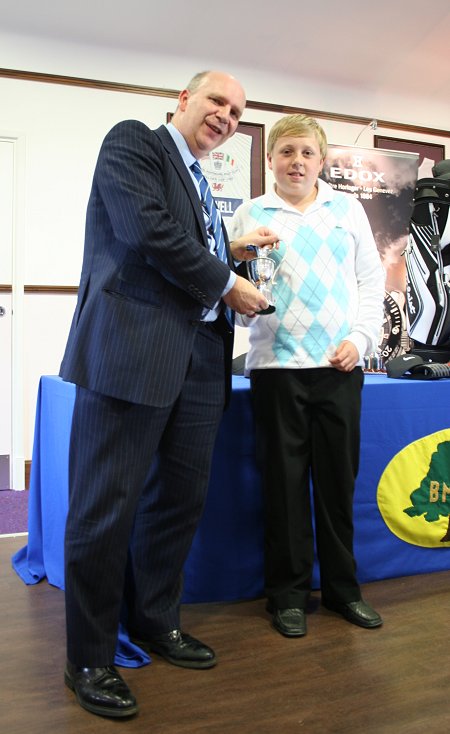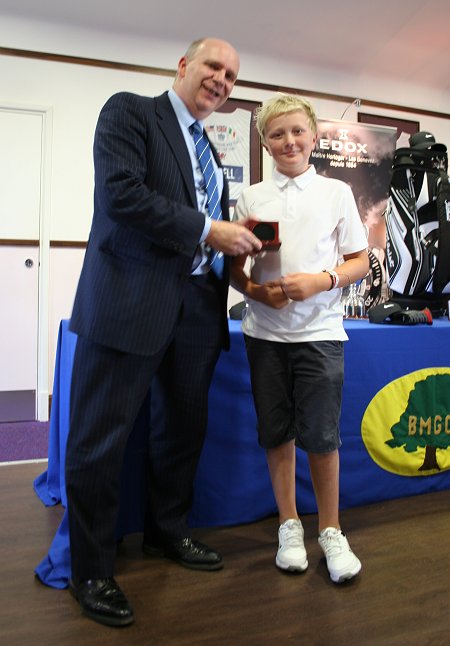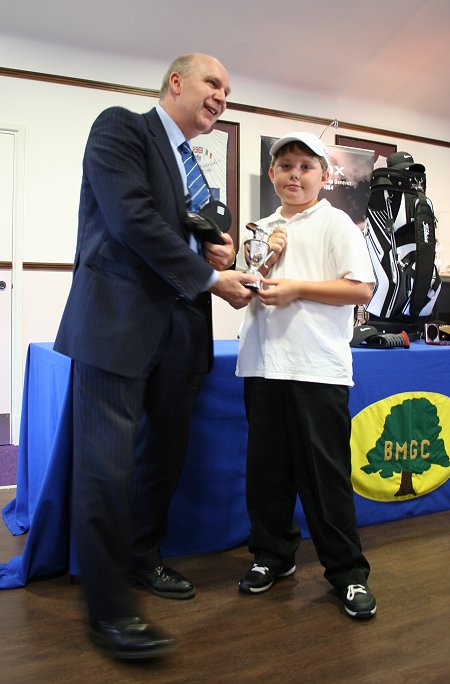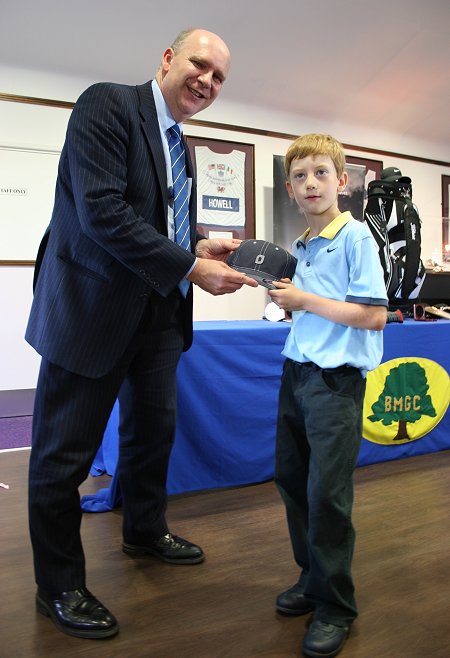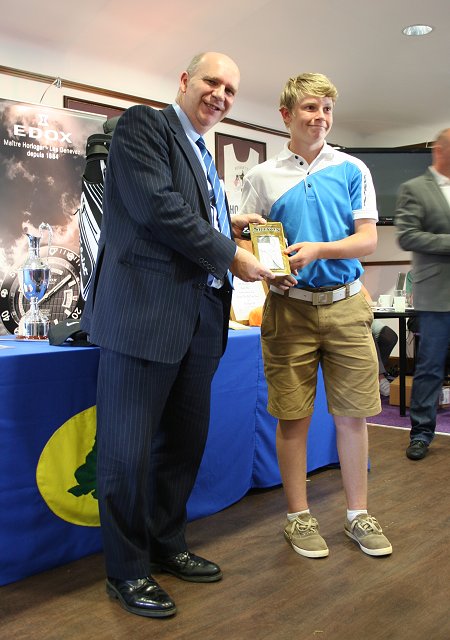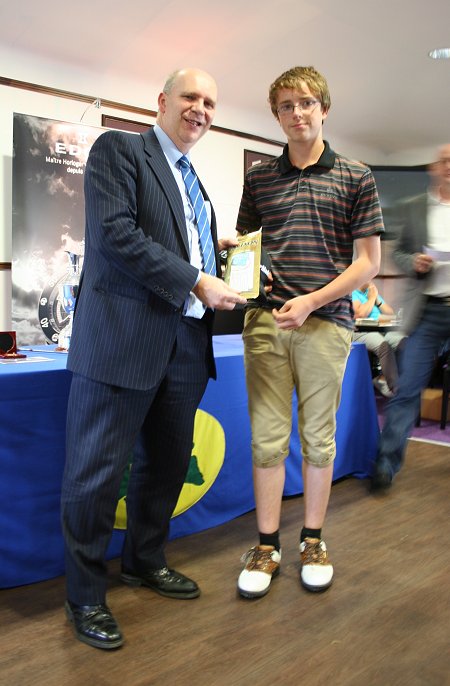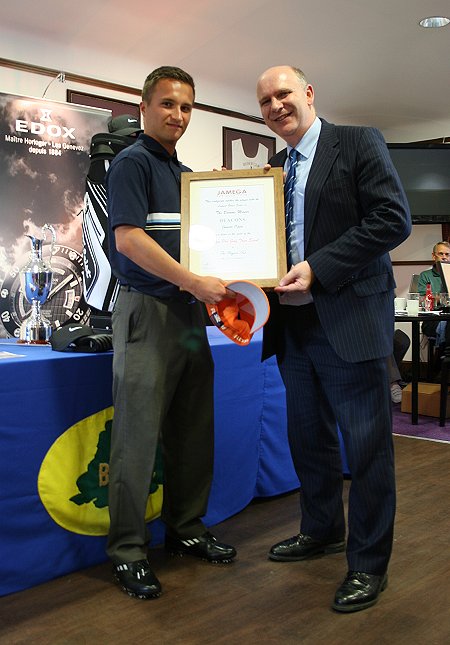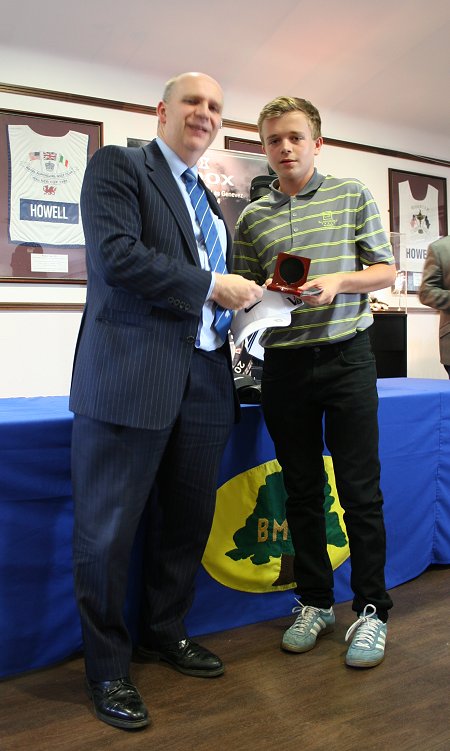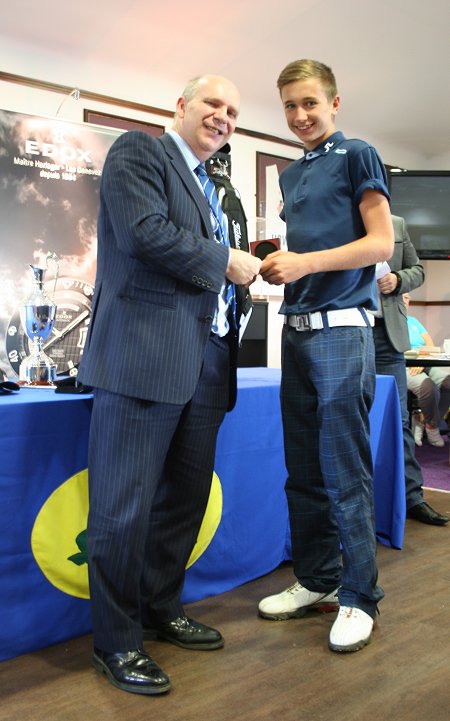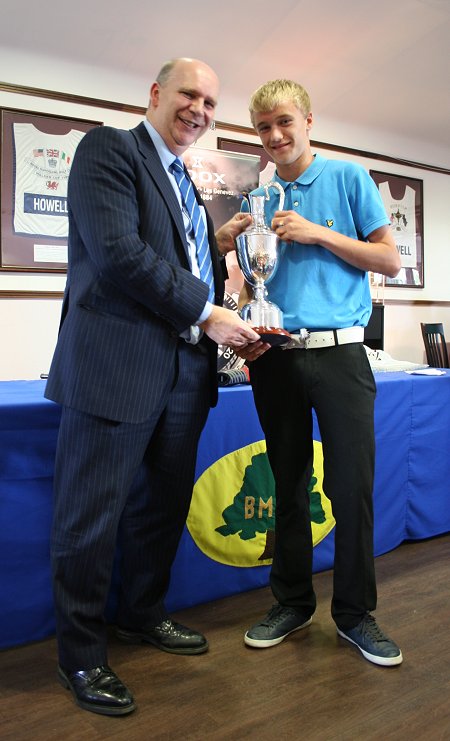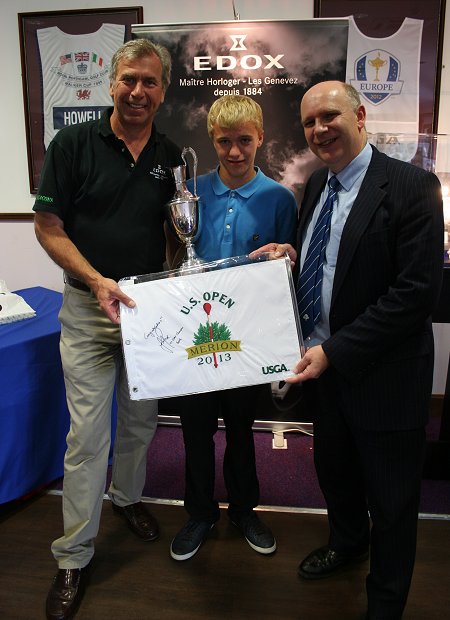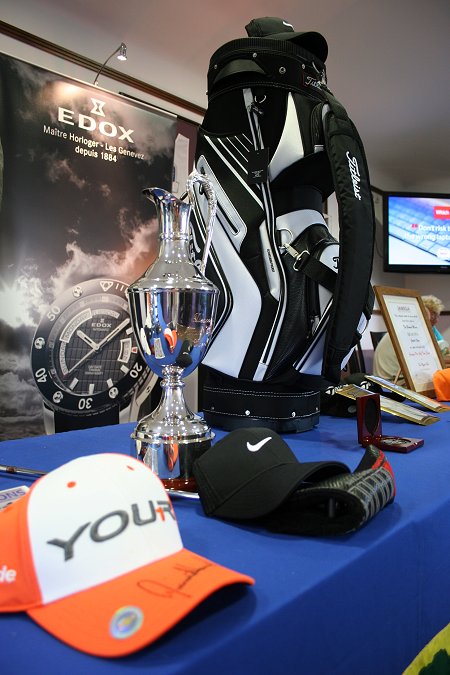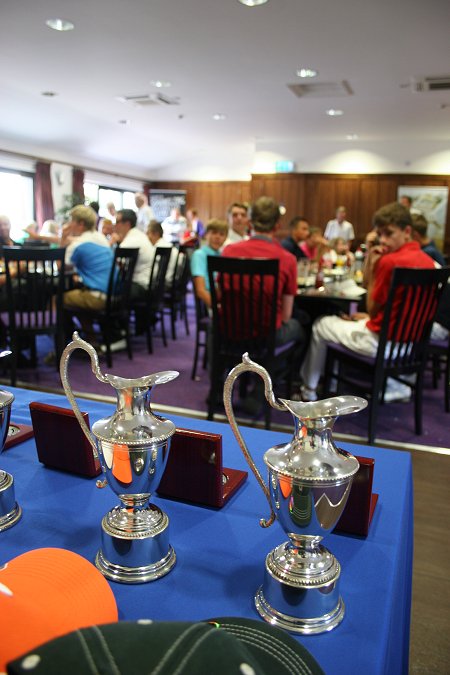 INTERVIEW: David Howell
VIDEO: We talk to the Swindon golf star ahead of this week's PGA Championships...

25 May 2016

Howell In The Open!
St Andrews major for Swindon golf star after second in South Africa....

01 March 2015

Future Ryder Cup Captain?
Swindon's David Howell joins selection committee - all of whom are past captains....

08 October 2014

Howell at Hoylake
UPDATE: Swindon golf star top Englishman at The Open but just misses out on top ten after superb final round 68...

20 July 2014

Golf in Swindon
Beginner or Tour Pro, get in the swing with our Swindon golf guide...

HUGH BEAUTY!!
Swindon golf star wins the Dunhill Links Trophy & half-a-million pounds first prize! + WHAT'S IN THE BAG VIDEO

29 September 2013