Date added: 01 July 2014
Fresh Fish at 20 at The Kings
Fish & new Table d'hote offer are well and truly on the menu in Old Town
For those who like their sea bream, lemon sole & calamari, there's previously been very little on offer in Swindon dining-wise.
But that is all due to change at 20 At The Kings in Old Town.
Their
Grill Restaurant Room & Pantry Bar menu
, which will still serve its daily-changing menu of exciting new dishes and real traditional favourites – steak, lamb & chicken - will now be offering a complete range of fresh fish, sourced everyday from Brixham.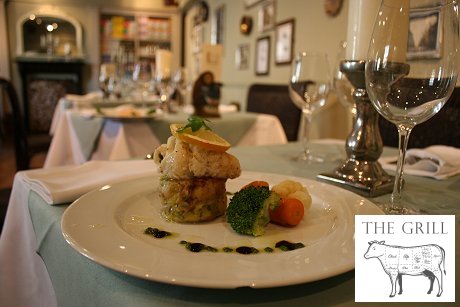 The Grill Restaurant Room at 20 at The Kings
"Our team here at 20 at The Kings all have huge experience of working in some of very best fish restaurants around the world," Head Chef Darren Turner told us.
"And we've always discussed bringing all those skills together to offer a proper fish menu here for both The Grill and The Pantry.
"Now I know I can guarantee the quality of the fish and where it was caught - even name the boat that caught it on the menu!- we'll be offering it 7 days a week."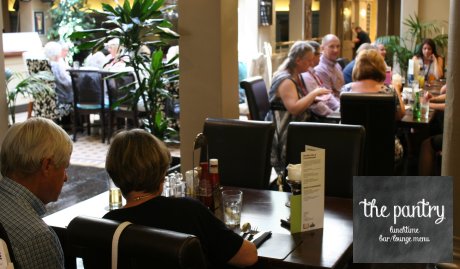 The Pantry Bar at 20 at The Kings
Choice of ten fish dishes changing everyday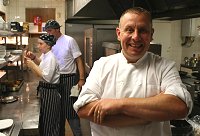 Ten different fish dishes will be on the menu everyday including mackerel, rock salmon, grey mullet, sardines and more at a cost of
£10
including sauces, potatoes, vegetables or salad.
The fish menu will be available in the Pantry bar at lunchtimes and The Grill dining room during the evenings, which will now open 7 days a week.
"We've been getting so busy at lunchtimes," Darren added, "that it makes sense to open The Grill every night too."
The Grill will also offer a 4,4 and 4 table d'hote menu at a fixed price of
£50 per couple including a bottle of wine
.
"They'll be four starters, four mains including a fish dish, dark meat, white meat & vegetarian option, plus four homemade desserts to choose from," Darren said.
"It's a lovely place to enjoy top quality food that offers real value."
Win a meal for 2 with wine!
We've teamed up with 20 at the Kings so that one lucky couple can try the new table d'hote menu completely on us.
The prize includes 3 courses for two including a bottle of house red or white to the value of £50.
Just answer this simple question for your chance to win.
Which of the following is NOT a famous chef?
1. Raymond Blanc
2. Eric Cantona
3. Gordon Ramsay
Eating Out Guide
Italian restaurant in Swindon? Chinese, perhaps? A quick bite at lunch-time? Or Sunday lunch? FULL GUIDE