Roves Farm Review
SwindonWeb's Mum About Town checks out Roves Farm
Review by Kelly Jobanputra
My daughter Mya is just 4 and a half and yet she remembers me taking her to Roves Farm about a year ago, that's how much she liked it.

So with Halloween around the corner and therefore pumpkin carving going on, it felt like a good time to re-visit this family favourite with my little lady.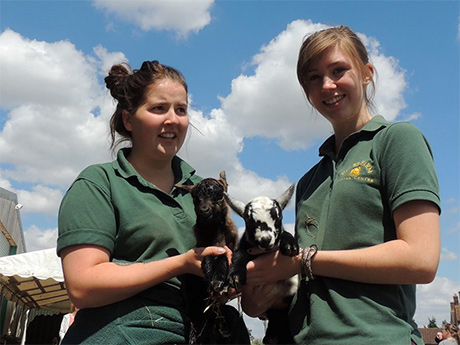 Picture from Roves Farm Facebook page

It was packed to the brim when we arrived, which was probably due to it being half term, but it was easy to see why so many people opted to go to this attraction as there's just so much for the children to do there.

The wonderful outdoor activities, such as a tractor ride and the outside play areas, didn't seem too appealing due to the bad weather but there was enough indoor excitement to be had anyway.

There was a couple of bouncy castles, animals to be petted and admired and a large indoor play area which included a ball pit, a sand pit and wooden rabbit style warren holes for the children to crawl into.

Picture from Roves Farm Facebook page

The donkeys and pigs were especially entertaining out of all the animals and it was great to see them all being so well looked after.

We were there for several hours and Mya was never bored (which is not an easy accomplishment as any mum would tell you).

I have been expressively told by my daughter that she wants to return asap and I am more than happy to oblige.

This is a great way to spend time with the family and also be at one with nature.
Roves Farm
VIDEO: Spring Has Sprung! So we head down to the farm for our next instalment in our 101 Things To Do in Swindon series...