Date added: 30 June 2010
Wrag to riches?
UPDATED: Swindon pair just miss out
Swindon won't have any representation at the Open Golf Championship at St Andrews later this month after Martin Sell and Ben Loughrey from Wrag Barn just missed out on qualifying.
Sell, a 31-year-old professional, came the closest, after rounds of 72 and 68 left him on -4 at Fairmont St Andrews - just 2 shots shy of a place in a Major championship for the first time.
Amateur Ben Loughrey was 8 strokes off at Scotscraig, despite shooting one of the best second rounds of the day.
David Howell missed out in qualifying at a event at Sunningdale last month.
Swindon golfers heads to St Andrews for final qualifying
25 June 2010
Two of Swindon's best golfing talents are heading up to Scotland this weekend with a dream place at the world's most prestigious tournament their target.
Martin Sell and Ben Loughrey, both members of Wrag Barn Golf Club in Highworth, will be tee-ing off in Final Qualifying for the Open Championship at St Andrews on Tuesday.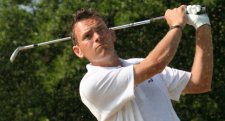 Sell, 31, a professional for seven years and coached by Clive Tucker, who helped Graeme McDowell win the US Open last week, will play at local course Fairmont St Andrews.
Loughrey, 21, the current Wiltshire Amateur Champion and son of former Wrag Barn Pro Barry Loughrey will attempt to qualify at Scotscraig.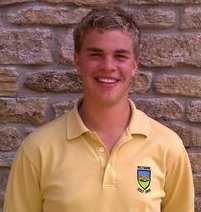 Both will be up against established golfing stars such as Ryder Cup star Justin Rose and former Major winner Michael Campbell amongst others for a chance to tee-off at the 150th Open Championship later this month.
Unfortunately, the pair won't have the chance to play with Swindon golf star David Howell, who finished 7th in the event at Birkdale in 2008. The European Tour professional failed to qualify at an earlier event at Sunningdale.
You can follow qualifying progress via the Open Championship website, link below.
David Howell Interview
SWTV speaks to the Swindon golf star ahead of this week's Ryder Cup - WATCH VIDEO

21 September 2012

What a shot!!!
Gong-ho David Howell enjoys the luck of the Irish in golf challenge - WATCH VIDEO...

16 August 2010