Zumba in Swindon!
Are you ready to party into shape?
Thatís exactly what the Zumba fitness program is all about they say.
And in Swindon it's proving hugely popular.
Zumba essentially combines Latin-inspired music with energetic dance in an effort to make exercise fun.
Suitable for all shapes, sizes and ages, classes typically last about 45 mins.
Where are Zumba classes in Swindon?
Here's just a few of the places you can try it.
45 minute classes every Monday & Friday.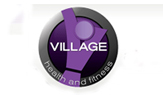 For members only, but they run Zumba 3 days a week: Tuesday evening, Wednesday morning and Sunday morning.
They also run AQUA ZUMBA on a Monday lunch time.