Date added: 20 December 2007
Brrrr! It's freezing in Swindon!
Picture gallery of winter scenes as temperatures plummet
It may have been the coldest morning of the year in Swindon today, but it was business as usual for the ducks at Queens Park and the players at Swindon Town Football Club.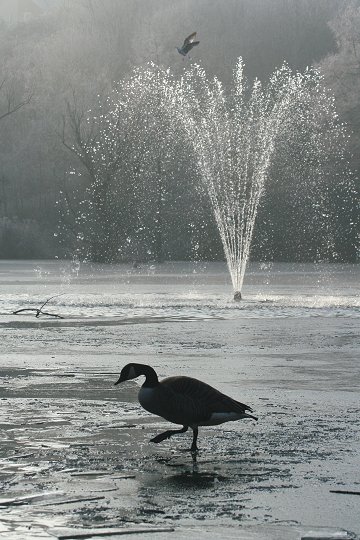 a duck on the lake at Queens Park

As our picture gallery shows, the sub-zero temperatures last night caused the main lake at Queens Park to partially freeze over, leaving the resident ducks and geese skidding about as they struggled to find their feet.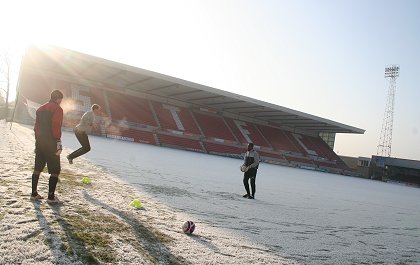 the goalkeepers from STFC at the County Ground

And elsewhere, it was a similar story of coping with the cold conditions – cautious drivers taking it carefully on their way to work, and the goalkeepers at Swindon Town FC taking the opportunity to warm up with some pitch-side practise.

We hope you enjoy our gallery.

Winter time in Swindon 07 - 20/12/2007
Fears flooding back
We investigate the signs of another deluge – see gallery...

22 January 2008

Get your skates on!
Swindon Town centre is all set to be transformed in a winter wonderland...

06 November 2007

Sparkling Swindon
Our gallery of the fireworks going off across the town...

03 November 2007