Date added: 21 September 2006
New investor makes shock exit
Bill Power withdraws investment in Town
Town's financial hoodoo seems to have struck again with news that the Robin's new investor is severing his links with the club.

Bill Power, the former Chairman of Queen's Park Rangers, joined the Swindon board earlier in the year with the promise of investing £1 million in the club.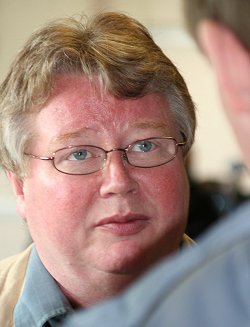 Leaving the Town:


Bill Power

It is believed Power's direct involvement and financial commitment led to the arrival of Dennis Wise, who took over as manager in May.

Power was, however, involved in a serious plane accident on the first day of this season and has only just resumed a daily involvement in the running of the club.

And although the officially reason for Power's departure is 'ill health', it is understood that a disagreement with the Swindon chairman and main shareholder Sir Seton Wills and his advisors had precipitated events.

Last week long-term club secretary Linda Birrell became the first casualty of boardroom unrest and the precise repercussions of today's news is still unknown.

Adding further instability to the situation is the news that Dennis Wise, who has guided Swindon to six wins in eight League games since taking over, is rumoured to be the target of Leeds United, who sacked their manager yesterday.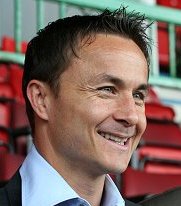 Bates' new man?:


Dennis Wise
The former England international has been made the bookies' favourite to link up with ex-Chelsea chairman Ken Bates who is now in charge at Elland Road.