Date added: 05 August 2006
Swindon Officials in Plane Crash
Town chief executive and new investor onboard
Mark Devlin and Bill Power have been named as passengers on board a light aircraft which crash landed tonight.

The Town chief executive and investor were among six people on board the Cessna 310, which came down in woodland adjacent to the Denhan golf course in Buckinghamshire just after 7pm.

Both are said to be in a stable condition, but the pilot is reported to have suffered life-threatening injuries.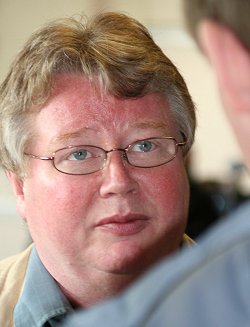 It is believed that the party were flying back from Town's away victory at Hartlepool when the twin-engine aircraft plummeted into a trees while preparing to land.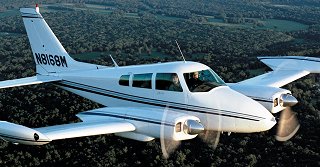 A Cessna 310 similiar to one
that came down at Denham

Also on the flight was Mike Sullivan, Swindon Town's Marketing Manager; a ten year-old boy who is believed to be Mark Devlin's son; and one other adult passenger.

All those rescued had to be cut from the wreckage by the local fire brigade.

Reports suggest, however, that there were no fatalities and all passengers are currently recovering in nearby Wexham Park Hospital.
Mark Devlin:


seen here with new Town manager Dennis Wise

The cause of the crash as yet unknown, but accident investigators have been examining the wreckage which has remained sealed off since the incident.

The shock news follows Town's 1-0 victory in the opening clash of their League Two season against rivals Hartlepool.

More updates on this story to follow.