Date added: 23 December 2008
History repeating?
Is Ken Bates about to nick Wilson from under Town's nose?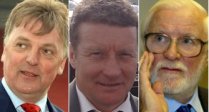 Fitton target Danny Wilson is
now of interest at Leeds,
chaired by Ken Bates
In 2006 Leeds United chairman Ken Bates poached Swindon Manager Dennis Wise - and it looks like history could be repeating itself.
SwindonWeb understands that the Town board have offered former Hartlepool boss Danny Wilson the Swindon job - but Leeds United, who sacked Gary McAllister on Saturday, have also targeted him to potentially take over at Elland Road.
It is believed Wilson has slept on the Swindon offer and will be making a decision today based on a formal approach from the Yorkshire side.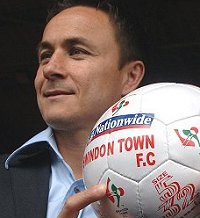 If Wilson is snatched from Town's grasp by Bates, it will be the second time Swindon have lost out to Leeds in recent years, after management duo Dennis Wise and Gus Poyet were persuaded by Bates to join Leeds in October 2006.
It is understood, the financial package on offer at Leeds is more than double that at Swindon.
Leeds United announced profits of £4.5 million pounds for the past season on 27 November 2008.
Christmas crisis
Managerless Town in turmoil after losing relegation six-pointer - WATCH FANS' VIEW...