Date added: 27 June 2008
Back in training
Swindon Town players put through their paces
There might not have been much blood, or tears - but there certainly was a lot of sweat.
The Swindon Town boys - including new signing Kevin Amankwaah -returned for their first pre-season training session today, and manager Maurice Malpas wasn't suffering any fools.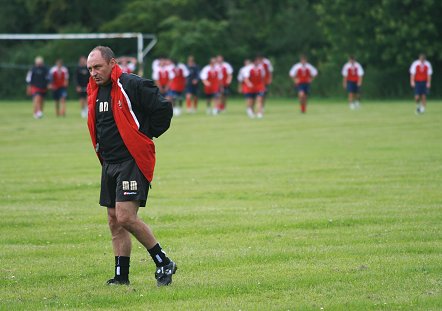 With less than seven weeks until the 2008/09 season kicks off and only two weeks until they travel to Austria for a strict pre-season regime, our boys in Red will definitely be put through their paces.

STFC Pre-Season Training - 27/06/2008