Date added: 12 May 2009
Gordon Greer agrees terms to join Swindon Town
A
permant move to the County Ground for Gordon Greer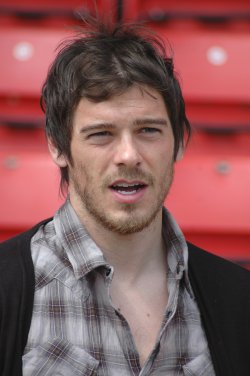 Gordon Greer:
New defender for the County Ground
Gordon Greer has today agreed terms to join Swindon Town and will complete a permant move to The County Ground on 01 July.
Doncaster Rovers last week announced that they would be releasing the 28-year-old, and Town has moved quickly to secure the services of the defender.
Greer made a big impact during a 19-game loan spell during the second half of the 2008/09 campaign.
His performance helped Swindon to secure League One safety and Greer's performances did not go unnoticed by Town supporters or management, with Greer Captaining the side during the latter stages of his term.
Greer was in Swindon on Tuesday to agree terms of a two-year deal and he will offically become a Town player on 01 July.