Date added: 04 August 2009
STFC press day
Swindon Town players reveal all
Ever wondered who is the biggest joker amongst the squad?
Or, who takes the longest in the shower?
Well, with the 2009/10 season about to get underway this Saturday we decided here at the SwindonWeb to head down to the County Ground and interview the team and get them to reveal all.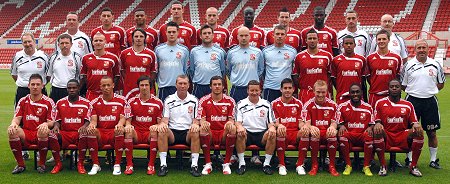 Watch our 'hot seat' special to find out the answers and more...

STFC 2009/10 press day - 04/08/2009
Swindon 0 Millwall 1
Fans' agony, Austin in tears and FITTON FURIOUS - it's no Wembley dream for Town...

29 May 2010

Swindon 2 Charlton 1
Austin and Ward give Town the advantage - WATCH SWTV FANS' VIEW + MATCH PHOTOS...