Date added: 20 January 2010
Swindon Slush Hour
Police urge motorists to take extreme care as snow melts
It won't be here for long - but while the latest snow flurry is melting Swindon Police are urging motorists to take care.
A spate of accidents and near-misses where drivers have been taken unawares in the slippery conditions mean that roads - including major routes - are still treacherous in places.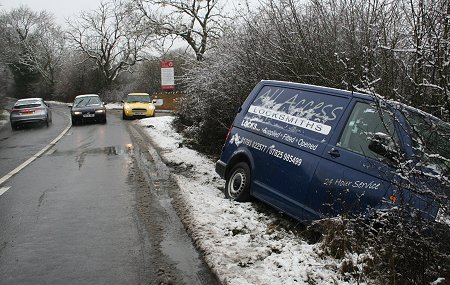 a van that slipped off the road in Stratton this morning
"It's easy to get complacent," said a spokesman, "especially as the roads appear to be clear.
"We urge all drivers to slow down and give yourself more braking distance."
Swindon Slush Hour Gallery