Date added: 19 January 2011
Secrets of Social Networking
Business Scene gathering explains the power of social media
The business advantages of Twitter, Facebook and LinkedIn was the main subject the the fifth Swindon Connections Networking event at the Madison Hotel.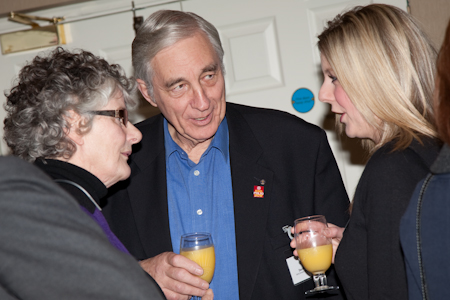 Local businesses across Swindon get networking
Speaker and founder of Business Scene, Warren Cass, spoke of the power of using social media for targeting and building business relationships, and why, alongside face-to-face contact, it cannot be underestimated.
"The way people do business is changing," commented Mr Cass, "and done properly, online networking can really open up opportunities for businesses of all types."
More information on Business Scene is available via the link below.
Business Scene
Madison Inn
19 January 2011

Swindon Connections - 19 January 2011 - 20/01/2011
Swindon Connections
Ideal networking opportunities at New College + guest speaker, Lucy Whittington - 18 JANUARY...

05 August 2011