Date added: 08 July 2006
What next for Bille?
It seems like a lifetime ago that Billie Piper left for the wilderness.

After flirting with stardom with a sensationally fleeting pop career, Swindon's most famous child was apparently whisked away by troubled millionaire Chris Evans, as the two fled from their fame, their critics and their demons.

United in their insecurities, the unlikely couple chose oblivion. And to many it seemed that's where they would remain.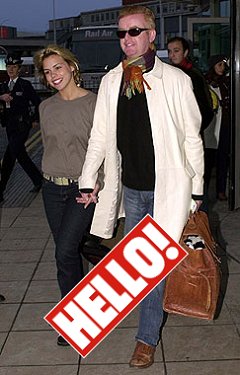 Thank 'Evans:
Although soon to to divorce, Billie
has publicly thanked her husband
Chris Evans for pushing her into her
new career as an actress

Occasionally spotted by celebrity magazines parading around exotic locations wearing hideous matching floral arrangements for shirts, Billie and Chris seemed to be in (albeit surreal) retirement bliss.

To those viewing from the outside Billie was merely another pop princess to peak too early, destined to appear on Where Are They Now compilations in years to come.

Yet somewhere it all went terribly right. In the words of Alan Partridge, she 'bounced back.' And how.

So as the curtain finally closes on Billie's glitteringly successful adventures in the TARDIS, what is next for Swindon's comeback kid?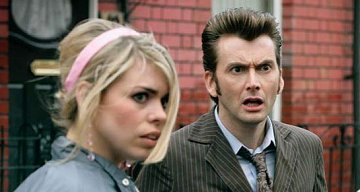 Shock exit?:
all will be revealed in tonight's episode of Doctor Who
© BBC
While we're not ruling out her running away to the Bahamas with Mick Hucknall, we think the future's bright for Billie, and it's not necessarily orange.

The immediate future holds a title role alongside Julie Walters in a TV adaptation of Philip Pullman's 'Sally Lockhart Mysteries'.

Not about to bite the hand that fed her, Billie is remaining faithful to the channel that revitalised her, for this BBC drama - we're sure the £250,000 she's getting paid to star as Sally Lockhart has nothing to do with it!

"I'm working with Julie Walters," said Billie. "She has no idea what she means to me, and I'm too embarrassed to tell her, which is stupid because she's so normal."

But with the global acclaim that Billie has gained from two series as the Doctor's companion, not to mention National TV Awards and Baftas under her belt, can it only be a matter of time before Hollywood beckons?

Unfortunately Billie's two courtships with the silver screen so far have hardly set the hills alight. The coup of playing Orlando Bloom's girlfriend in Calcium Kid was marred by the simple fact that film was about as thrilling as a glass of milk.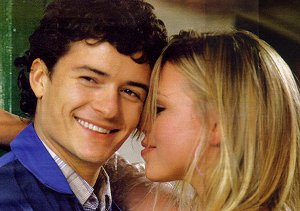 Born lucky?:
Billie's first big film break - next to
Orlando Bloom in The Calcium Kid - may not
have been as successful as everyone hoped,
but who's arguing about her chosen roles
now?

That was followed by the critically mauled horror Spirit Trap, in which Billie played a student who discovered a sinister secret. Sadly the film itself proved to be the real secret, vanishing without trace from British cinemas.

But on the up side, Billie has still managed to pick up praise for being arguably the best thing about two rather lame films, and you never know who's watching in Hollywood.

That said, Hollywood has a habit of adopting its British actresses from the upper echelons, traditionally going for the English Rose type, such as Dame Judi Dench, Kate Winslet and Keira Knightley, rather than the girl next door that Billie has typically portrayed.

So maybe her immediate big screen future is more in the Guy Ritchie breed of drama, but only time will tell.

One thing that does seem certain is that Billie has found happiness in love, and has bought a £2 million house with her law student boyfriend Amadu Sowe.

"I enjoy being domesticated, washing-up and cooking dinner for my boyfriend," she said.

'I'd love to have kids but I don't know how people manage with a job like this. It's the one thing you really can't afford to f*** up. So many people have kids willy-nilly.'

What whatever the future holds, it seems that Billie's troubles are very much behind her, having spoken openly about conquering her drug use and her near suicidal state.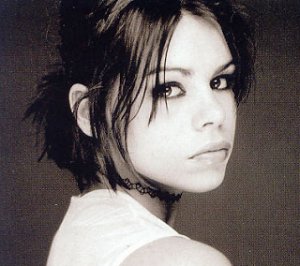 Dark days:
Billie has come through the bad times and is
now one's of TV brighest stars
"I had my head in the clouds, was mad, neurotic and self-destructive, a very different character to the one you see today," she told the Radio Times.

'I was a little girl from Swindon, but managers and others work you to death, and you become exhausted and bitter. "I was saved mostly by my parents, friends and boyfriends but it could have gone either way."

Thankfully Billie emerged a stronger character and closed one of the many involving chapters in her remarkable young life, soon to be documented in an autobiography.

And still at the infuriatingly young age of twenty-three, who knows where Billie's incredible adventures will take her next?
Billie Piper
Swindon's pop star turned award-winning actress...