In Sickness and In Health:
Swindon carers are this week being encouraged to think about themselves as well as those they are caring for.

National Carers Week runs from 12-18 June and all week Swindon Carers Centre is spreading strong messages about the important role of carers in society.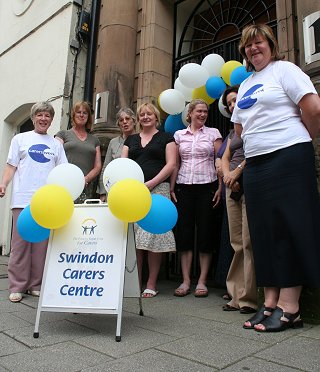 Great work in the community:


the Swindon Carers Centre team celebrating
Carers Week 2006

Among these messages is a campaign promoting the notion that all carers should be offered regular health checks.

The 'Carers want health checks!' campaign has been launched by Carers Week after research has suggested that more than three-quarters (79%) of carers say that their health is affected by caring.

Despite this, survey results have revealed that only one in four has been offered a health check by their GP.

Acting on these results, the eight national charities that make up the Carers Week partnership are calling on the NHS to introduce regular health checks within twelve months of someone becoming a carer, and regularly thereafter.

Gillian Barber, General Manager of the Swindon Carers Centre said, "We wholeheartedly believe that carers' health will benefit from regular health checks.

"I urge carers to make sure they look after their own health as well as the person they look after - for every carer that is supported two people benefit."
There are around 15,500 family carers in Swindon - that's almost one in eight people - who provide unpaid help and support to a relative or friend.

And throughout Carers Week (12-18 June) the Swindon Carers Centre is organising events, trips and campaigns dedicated to local carers.

It is expected that the week will go a long way to raising awareness of the Swindon Carers Centre and to help family carers make the right choices.

"So many people don't actually realise they are carers," said Gillian. "They just see themselves as sons or daughters, uncles or aunts, and are very often reluctant to receive help.

"If you look after a partner, family member or friend who cannot manage without your help because they are ill, frail or have a disability, then you are a carer.

"Carers are also often unaware of how detrimental it can be to their own health and everyday lives. Many give up their jobs and social lives and the bottom line is they forget themselves.

"That's why these weeks were established - to identify hidden carers and raise awareness of how we can help them."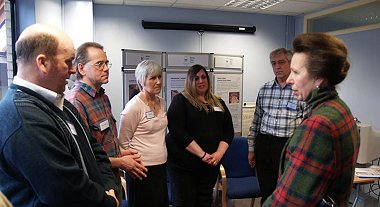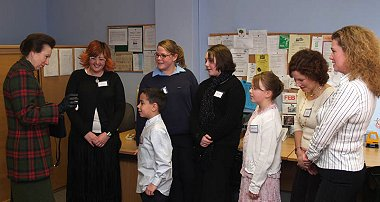 Royal recognition:


HRH The Princess Royal met with Swindon carers, young and old,
on an official visit to the Carers' Centre in February this year.
Gillian suggests that a large proportion of those who could benefit from the Swindon Carers Centre are men.

"Forty-three percent of people with caring responsibilities are men," she said, "But barely a quarter of that are registered on our database as carers, quite simply because men don't like to admit they need help.

"We want to help these people from the very start, because by the time they get to social services it is already critical."

For anyone in Swindon seeking advice or guidance on caring, this week is a fantastic opportunity thanks to the months of planning by the Swindon Carers Centre.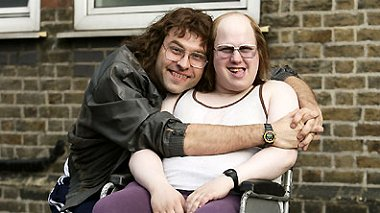 More than a kerfuffle:


Little Britain's sketches featuring carer Lou
and the 'wheelchair-bound' Andy made us all laugh
- but the reality of full-time care can be very different
© BBC

Throughout the week there are plenty of with talks, displays, courses and activities geared towards helping carers already registered and raising awareness of how others can benefit.

Monday saw eleven carers from Swindon set off to Pontins in Blackpool for carers holiday, as well as twelve young carers enjoying a Space Adventure Party.

Activities on Wednesday include a ranger led walk at Stanton Park, while Friday offers a Pick Your Own Fruit and Vegetables session at Millets Farm.

Those concerned by the detrimental affects of caring can attend a Stress Management Course for Carers on Saturday (10am - 4pm) at Kingshill House on Kent Road.

More information about any of the activities taking place on Carers Week can be obtained via the Carers' Week link below or by contacting Gillian Barber or Deb Bignell on 01793 531133.

Swindon Carers - more information

Community - section