Date added: 02 June 2006
Do Something for Nothing in Swindon
It's easy to take for granted the continued dedication of volunteers all over the country, but without them it would be a whole lot worse off.

There are currently around 28 million volunteers working in the UK, and starting today, Volunteers' Week is recognising their achievements.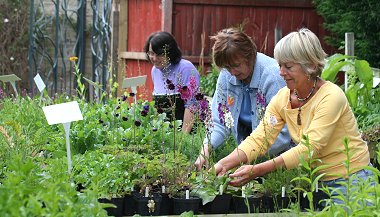 volunteers at TWIGS (Therapeutic Work in
Gardening
in Swindon) who give people with mental
problems the chance to regain confidence
Now in its 22nd year, Volunteers week is a national annual celebration which gives organisations the opportunity of publicly thanking, recruiting and involving volunteers everywhere.

So if you've every considered helping others, and reaping the many benefits yourself, this week would be a good time to start.

"Volunteers can do almost anything," said Alex Mullins, Manager of Volunteer Centre Swindon. "There are opportunities to fit almost every interest and ability, so why not use Volunteers' Week to find an opening that suits you?"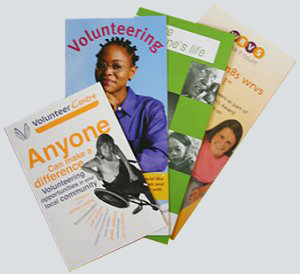 From Girl Guiding to the Samaritans:


there are plenty of different ways to
volunteer
in Swindon - just contact the
Volunteer Centre (link below)
Another local organisation celebrating Volunteers Week is New College, which sends around 150 students into voluntary work each year.

Voluntary Services Co-ordinator Julia Merlo said, "The programme gives students the chance to gain a direct insight into the needs of the community and they are able to offer practical, supervised help in their area of interest."

"Students show an amazing amount of dedication and commitment and volunteering really boosts their self-esteem and makes them more rounded individuals.

"Many to have taken advantage of the programme have continued to volunteer for as long as two years."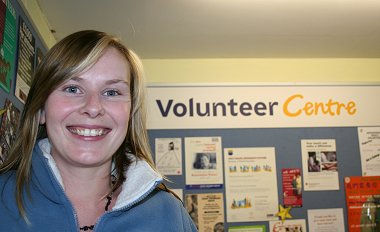 Helping hand:

the Volunteer Centre in John St. is a
one-stop shop for those interested in giving up some
of their time for the community
Clare Boast, a science student at New College, took a voluntary position at Archway Vets in Highworth.

"I want to go into Veterinary Science as a career, and helping at the vets really gave me an insight into the profession and has hopefully enabled me to secure a place at university.

"I feel proud to have done something in the community and have really enjoyed it at the same time," she added.

Whether you want to become an assistant in a charity shop, support those with language difficulties, help run youth club activities or help the environment, there are endless opportunities for volunteers.

Volunteering in Swindon - more information

SwindonWeb - community

Swindon Borough Council - community & living