Date added: 12 January 2010
Family fitness at Next Generation
Week 1: gym induction + win a family membership
Here at SwindonWeb we know you can't put a price on health, well being and spending quality time with your family.

And at Next Generation family fitness is a huge part of their ethos.
So over the next four weeks we're going to follow the 'Bailey Family' who have just joined the Kembrey park gym to find out the benefits for the whole family.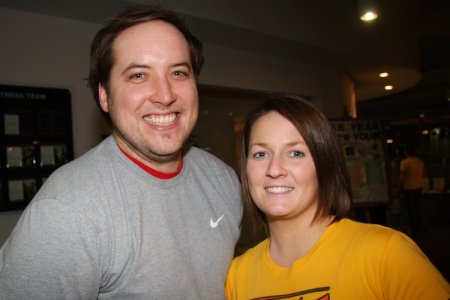 Up Up for the challenge:
Grant and Hannah Bailey
This week we followed Grant and Hannah through their gym induction.
"The gym induction is great way to learn and understand why families and individuals have joined the gym and what they hope to achieve,"
commented Claire Parnell, personal trainer at Next Generation.
"Grant and Hannah want to change their life style as well as lose some weight, so I have come up with a programme that will suit both of their needs."
We're giving you the chance to win a year's FREE family membership for 4 at the Swindon club.
All you have to do to enter is answer our simple question below.
Where is Next Generation based?

Family fitness at Next Generation - 12/01/2010