Date added: 23 March 2010
One small step for err... Swindon!
North Star to be the home of the UK Space Agency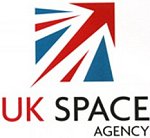 indirectly, and contributes
If this story had come out on its official launch date - 01 April - no-one would have believed it.
But, yes, Trekkie fans, Swindon is now the official home of the UK Space Agency.
An announcement today by Business Secretary Lord Mandelson confirmed that Great Britain's space exploration programme would be based and co-ordinated from offices at North Star.
The new agency will have a budget of £230 million a year, albeit just a 50th of what the Americans are currently spending on space research.
When asked what could be achieved by the next century, Science and Innovation Minister Lord Drayson said: "I'd certainly like to see human beings living on Mars. That should be doable technically over that period."

Arise, Sir David!
Swindon's record-breaking explorer Knighted in the New Year's Honours list.....

31 December 2016

Changing Swindon?
Swindon at the forefront of sustainable living, according to Kevin McCloud...