Date added: 27 May 2010
Win tickets to Swindon v Millwall
Win a pair of tickets in the best seats at the Swindon end at Wembley
Marlborough Park, the new development of apartments and houses on the former Burmah Castrol site, is opening its show homes to the public for the first time this bank holiday weekend.
And to celebrate the opening, Marlborough Park is offering one lucky fan two free tickets in the best seats at the Swindon end for Saturday's match at Wembley.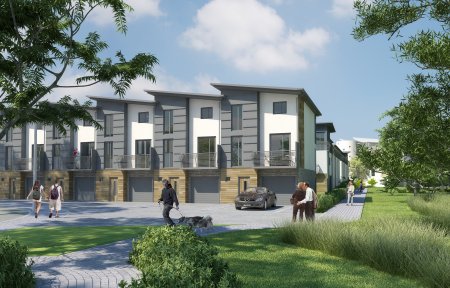 An artists impression of how the Marlborough Park house will look
Sales manager Chris Cockram said he and his team had selected Saturday 29th May as their opening day months before Swindon got through to play Millwall, so none of them will be able to make the play-off.
But Chris hopes any football widows or widowers back in Swindon will treat themselves to a peek at the new fully furnished four bedroom show home, three bedroom view home and two bedroom show apartment – while fans will also get the chance to call in and look around on Sunday or Monday.
To be in with a chance of winning two tickets, go to the Marlborough Park website via the link below and identify the type of animal that is shown on the home page.
Email your name, daytime phone number and your answer to marlboroughparksales@placesforpeople.co.uk before 10 am Friday 28th May 2010.
To enter, you must be available to pick up the tickets in person from the sales and marketing suite at Marlborough Park between noon and 1pm on Friday 28th May, and agree to publicity including photographs.
*Terms and conditions are available from enquiries@voxonline.co.uk