Date added: 05 August 2010
Name the Meerkat!
Meet the new main man at Studley Grange - but what shall we call him?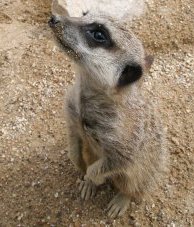 Aaaah. The Meerkat with no name!
Studley Grange have a brand-new man in charge of their animal paddock - and he's one magic Meerkat!
But the only problem is, they don't know what to call him.
So they've asked us to ask you.
The new male addition has just joined resident Meerkats Thelma and Louise, who have made Studley Grange, just off Junction 16, their home-from-home since June.
The pair having arrived just weeks after their next door neighbours moved in - Einstein, Buzz, Darwin and Bounty - four very mischievous otters.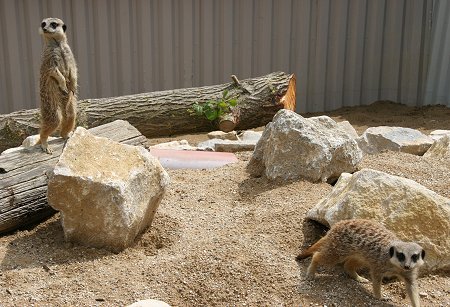 The meerkats at Studley Grange
Win a family pass for a whole year
Click on the Studley Grange link below and tell them what you think they should call their new Meerkat.
The person who sends in the best suggestion, will not only have the honour of naming him but also
win a Family Pass to Studley Grange for a whole year
- so you can visit your new friend as many times as you want!

Meerkats at Studley Grange - 11/08/2010