Date added: 23 June 2011
Are you the next Andy Murray?
Find out at Swindon town centre's FREE coaching sessions with Delta Tennis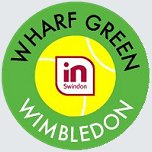 Do you think you could be the next Andy Murray or Venus Williams? Well find out in Swindon town centre as inSwindon in conjunction with Delta Tennis are offering FREE coaching sessions.
Taking place in Wharf Green under the big screen, professional trained coaches are offering you the chance for some free coaching to improve your technique, or simply just to have a go.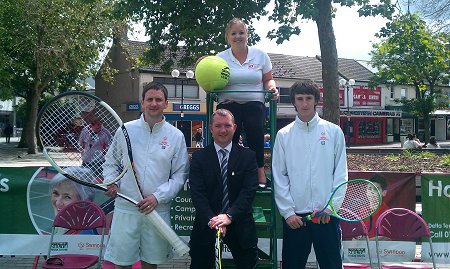 Delta Tennis coaches with inSwindon
any people have already taken advantage of this fantastic opportunity (ducking in and out of the rain) just check out the video above!
Delta Tennis will be back Thursday 30 June and both days of the Wimbledon Final 02 & 03 July. Sessions are available for all ages so please feel free to have a go.
As well as all this there is a public seating area. If you don't feel energetic enough to pick up a racket, why not take a seat on our lawn and watch the matches live on the Big Screen.
FINALS WEEKEND - 2nd/3rd July

All this will be available on the finals weekend as well as Pimms and Lemonade courtesy of Swindon Revolution and Strawberries and Cream, courtesy of San Marco.
Tennis in Swindon
It's Wimbledon time again - so here's where to play, where to learn + plus special tennis events...