Date added: 21 August 2011
Wildlife Wonder Snap!
Fox cub photo wins the inSwindon Best Photographer competition
A stunning picture of a young fox cub photographed in its natural habitat in South Marston has won the inSwindon Best Photographer competition.
The photo was taken by Stacy Woodhouse, who won an Olympus Camera sponsored by Great Western Cameras.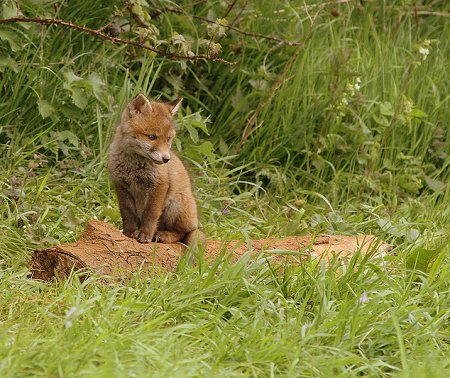 the fox cub by Stacy Woodhouse, pictured below
with judges Ray Ballman, Mayor of Swindon and Simon Jackson, Chief Executive of inSwindon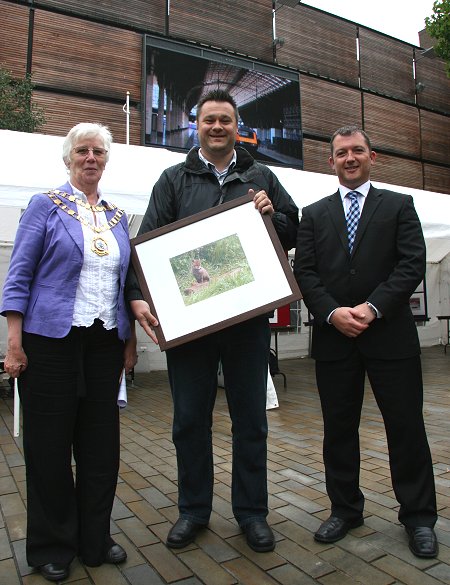 The competition was organised by inSwindon, who manage Swindon town centre, as a part of their Visual Arts Festival held on 18 August which attracted over 50 entries.
The day included a display by the Swindon Photographic Society and demonstrations of new camera technology by Jessops and Great Western Cameras.
The Non-Animal first prize went to Bob Grainger's shot of The Catherdrals Express steam engine.

inSwindon Best Photographer 2011 - 18/08/2011
Musical Showcase
20 local acts live on the Big Screen in Wharf Green - THIS THURSDAY...

Cultural Festival 2011
A series of vibrant events in Swindon town centre throughout August - EVERY THURSDAY...