Date added: 11 November 2011
Swindon Stops To Remember On 11.11.11
People pay their respects on unique Armistice Day - WATCH SWTV
At the eleventh hour this morning, Swindon town centre paused to remember those lost at war.
Hundreds of people stopped what they were doing to reflect and pay their respects on what is a unique day in Armistice Day history - 11.11.11.
Ceremonies took place in Wharf Green and at the cenotaph in Regent Street where soldiers past and present joined schoolchildren, local dignatories and passers-by in a silent two minute tribute.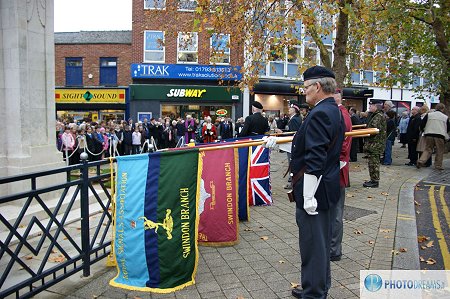 11am in Regent Street, Swindon: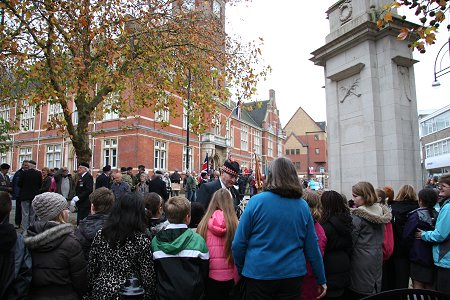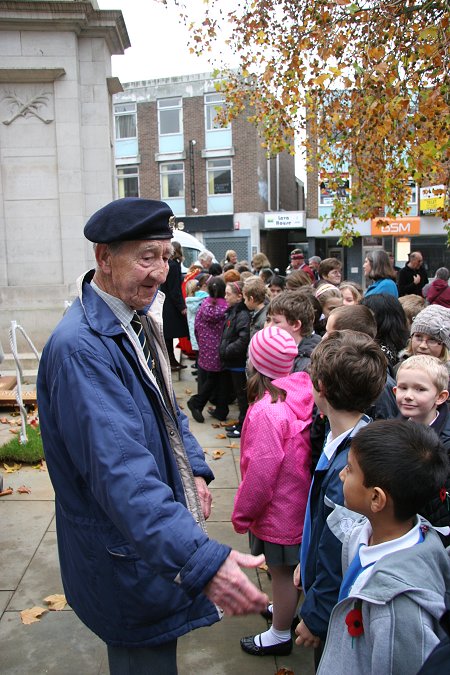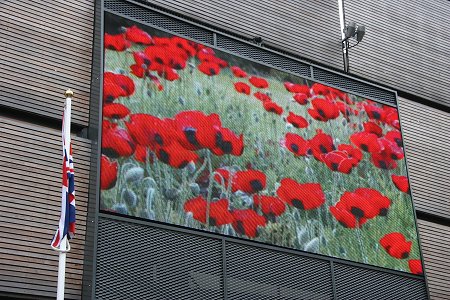 Poppy Cloak For Brunel
Remembrance tribute takes pride of place in Havelock Square thanks to the amazing ladies at Stitch & Bitch....

08 November 2017

Swindon Remembers
The last post is heard at the Regent St cenotaph as eleven bells chime - WATCH VIDEO

11 November 2016

Bravery Recognised
Proud evening as Swindon soldiers are awarded Operational Service Medals for Afganistan Tour - WATCH VIDEO

12 March 2014

Radnor Street Remembrance
Swindon honours its war graves at much-neglected cemetry - GALLERY + PICS FROM OTHER REMEMBRANCE DAY CEREMONIES

11 November 2012

Strictly Poppies
Come Dancing stars perform at the opening of Remembrance Field at Lydiard Park - GALLERY

09 November 2012

On The March!
Royal Yeomanry Freedom Parade marks El Alamein anniversary & signing of Swindon Community Covenant - GALLERY

21 October 2012

Proud To Serve
Swindon TA receive Diamond Jubilee medals for 5 years service - WATCH VIDEO + SEE GALLERY

19 July 2012