Date added: 30 November 2011
Wootton Bassett Rocks Charity Single
Recording and video raises £7.5k so far - WATCH VIDEO + DONATE
A charity single and video made and staged in Royal Wootton Bassett has already raised
£7,500
.
The amateur music group, Wootton Bassett Rocks, recorded a cover of Green Day's 'Wake Me Up When September Ends' and filmed a music video to accompany it in the town's high street featuring over 1000 local residents.
Official Music Video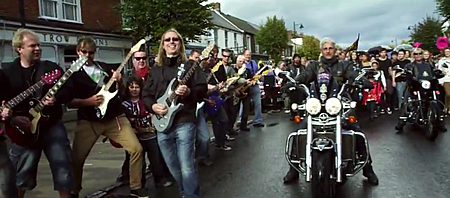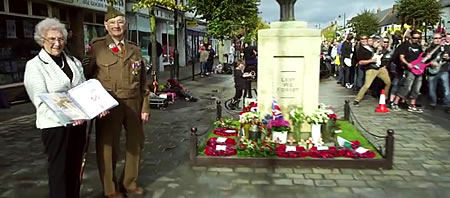 The video was directed and produced by Mark Kenna of Dreambase Studios, with Ross MacKenzie of Firebird Films as the Director of Photography.
Swindon-based Dolby helped master the production to cinema standard.
Andy Pett of Riffs Bar was also involved in the music, singing auditions and rehearsals.
Their aim is to raise £100,000 for military charities.
To donate, please visit the Just Giving website
For more information and to support their cause please also visit the Wootton Bassett Rocks! website
Wootton Bassett Rocks!
Local people unite to make charity single & video for military charities - GET INVOLVED - VIDEO FILMING THIS SUNDAY...

15 September 2011