In A Galaxy Far, Far Away...
The force was with the people of Swindon this weekend
Residents from all over the town got the chance to prove their skills as a Jedi Knight this weekend, as they took part in what was potentially the largest co-ordinated lightsaber battle ever recorded.
The event, organised and held by STEAM Museum and Skywalker Promotions, saw almost 500 people gather at the venue to be led into battle by some of Sci-Fi's most famous characters.
SwindonWeb were there, and you can see pictures of the event below.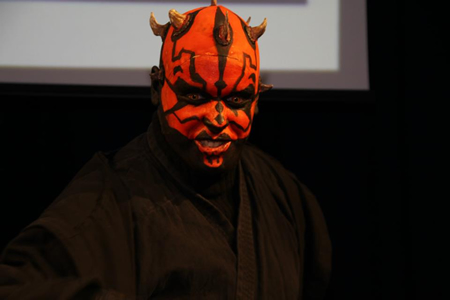 Photos by John Knight