Date added: 24 April 2013
Still No Justice For Becky
Sarah Hill Wheeler discusses the new coroner's verdict into how Becky Godden-Edwards died and why she still hasn't received justice
Becky Godden-Edwards suffered "an unnatural and violent" death, the result of an "unlawful act of a third party."
That was the verdict of Oxford coroner, Darren Salter, at the inquest into Becky's death yesterday. The inquest heard how police found Becky's skeletal body in a shallow grave, buried in a field in Eastleach, Gloucestershire.

Becky's skull, upper limbs and feet were missing. However, it was impossible to determine how this happened, the coroner concluded. He could not rule out disturbance by ploughing, animals, or removal by her killer.
DNA evidence identified Becky's body. There was a likely gap of some eight years between her death and the discovery of her body. As a result, the post mortem could not give a cause of death beyond "unascertained".

Following the coroner's verdict, Becky's mother, Karen Edwards, renewed pleas for her daughter's killer to "come clean." She vowed to continue the fight for justice for Becky.
The police discovered Becky's body after Swindon taxi driver, Chris Halliwell, led them to the burial site.
At the time, Halliwell was under arrest for the murder of Sian O'Callaghan. Having confessed to killing Sian, he also admitted to killing Becky eight years earlier.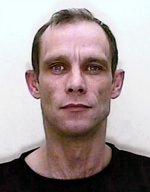 Halliwell subsequently received a life sentence for Sian's murder. However, the case against him for Becky's murder collapsed after a judge ruled his confession inadmissible. (For a full explanation of why the CPS dropped the case, see below).

The coroner refused to comment on any individual's role in Becky's death. He also avoided dealing with the circumstances in which the police found her body.
Understandably, some may find the verdict unsatisfactory. However, the coroner only has a duty to investigate the deceased's identity, how, when and where she died.

Legislation prevents the coroner from expressing an opinion on any other matter. Specifically, he cannot frame his verdict in "such a way as to determine any question of…criminal liability on the part of a named person."
Disappointing though it may be, the verdict reflects the constraints of our legal system. Had the coroner been more forthcoming, he would have risked prejudicing any future trial of Becky's killer. That could lead to a subsequent prosecution collapsing, just as the original case against Halliwell collapsed.

So, what hope is there that Becky will get justice?
Following the collapse of the case against Halliwell, politicians and the press have called for a review of the rules surrounding criminal proceedings. However, any changes to legislation are likely to come too late for Becky.
As far as the police are concerned, the investigation into her death remains active. New evidence, including a fresh confession, could result in a successful conviction. And bring her family that much needed sense of closure.

How The System Failed Becky
Sarah Hill Wheeler looks into the reasons why CPS dropped the case against Halliwell for Becky Godden-Edwards murder
This week, Chris Halliwell received a life sentence for the murder of Sian O'Callaghan. His conviction may help Sian's family to move forward in some small way.
The family of another victim, Becky Godden-Edwards, lacks even that slight comfort. The CPS dropped the case against Halliwell for Becky's murder after the trial judge ruled vital evidence inadmissible.
Halliwell confessed to killing Sian. He led police to Uffington, where he had hidden her body. Unexpectedly, he also confessed to killing Becky eight years earlier. He took police to the field where he had buried her. However, Mrs Justice Cox, the trial judge, upheld his lawyers' argument that the court should disregard this evidence.

So why did the CPS proceed with the case against Halliwell for Sian's murder, but not for Becky's?
The answer, in part, lies in the Code for Crown Prosecutors, which the CPS must follow. The Code states that the prosecution must satisfy itself that it is in the public interest to bring a case to court and that there is enough evidence for "a realistic prospect of conviction."

In Sian's case, the police had other evidence that they could rely upon, CCTV footage and DNA. In Becky's case, there was little other evidence. Without the confession, it was unlikely that the court would convict Halliwell of her murder.

Some critics are quick to point to "police blunders" as the cause of this omission. Wiltshire Police have suspended Detective Superintendent Steve Fulcher, who led the original murder enquiry, pending investigations by the Independent Police Complaints Commission.

Yet members of Sian's family have praised the police. Mrs Edwards, Becky's mother, has called on David Cameron to save Fulcher's career. Like some victim support groups and campaigners, Mrs Edwards sees the justice system at fault rather than an individual officer. She believes that the police should have more flexibility when making arrests.

Who, or what, should we blame, an officer who may have sailed close to the wind to secure an arrest, or a legal system ripe for reform?

Following the debacle with Halliwell, Home Affairs Committee Chair, Keith Vaz, has suggested that it may now be time to review the Police and Criminal Evidence Act 1984. This legislation (known as "PACE" for short) sets out how police must exercise their powers, including arrest.

PACE provides a framework for policing, which should help the police do their job properly and protect civil liberties. In the words of Robert Buckland, MP for Swindon South, "there is a balance to be struck between the rights of us all and the responsibilities of the police."

Under PACE, the court
must
exclude a confession obtained by oppression or in a way that is likely to make it unreliable. The judge
may
also decide to exclude evidence in other circumstances if it would have such an adverse effect on the fairness of the proceedings. In deciding whether to exclude evidence, the judge will consider breaches of PACE.
Following PACE, Fulcher should have cautioned Halliwell for a second time before questioning him. He should have taken him straight to Gable Cross police station. Instead, he told an officer to drive Halliwell to Barbury Castle (in the hope that he would reveal Sian's whereabouts).

Most importantly perhaps, the detective should have responded more promptly to Halliwell's request for a lawyer. It was four hours before Halliwell saw a solicitor, during which time he made his confessions. Legally represented, Halliwell refused to talk. Frustratingly, his only comment became "no comment."
It is clear from Mrs Justice Cox's judgment that Fulcher acted in good faith, motivated by a desire to find Sian. His breaches of PACE, though often deliberate, may have stemmed from a conviction that, in the circumstances, "the end justified the means."
Mrs Justice Cox found the way he questioned Halliwell "neither abrasive nor aggressive." However, it was "persistent and repeated," its "whole purpose….to persuade [Halliwell] to speak when he had clearly indicated that he did not want to." Coupled with the breaches of PACE, she concluded this amounted to oppression. As a result, the prosecution could not use the confessions.
Some of us may have a more robust definition of "oppression." However, the judge was bound by PACE and existing case law. Nothing suggests she exercised her discretion improperly or that there are grounds to appeal her decision.

Any reforms to PACE would be controversial. It is also unlikely that they would be retrospective, so would not help Becky's case.

What hope then is there that Becky will receive the justice she deserves?
The best chance is that new evidence comes forward that would secure a conviction. For example, a confession made to a prisoner's cellmate may form the basis of a successful prosecution, even years after the original crime.

Wiltshire Police have said that they still consider the investigation into Becky's murder very much "live." However, inevitably, as time goes on, that task gets harder.

A few families, frustrated with the slowness and constraints of a criminal justice system, have looked for redress through the civil courts. Different rules govern the use of evidence in the civil courts and PACE generally has no applicability.

A civil court cannot sentence a wrongdoer to imprisonment, but may order him to pay compensation. The compensation may well go unpaid.
The relatives of the Omagh bombing, who brought a civil suit where criminal prosecution failed, never received the £1.6 million damages they were awarded. However, such actions are rarely motivated by money, but by a quest for justice.

Becky's family have every right to feel let down by our legal system. Justice, for victims and their families, as well as the accused, should be at the heart of any future reforms.

The Hunt Goes On
Police offer £25K reward as Sally Ann John case features on Crimewatch TONIGHT

20 March 2017

Finally.... Justice For Becky
BREAKING: 'Cold, calculating' Halliwell given whole life term for Godden murder as Police continue to investigate other potential victims....

19 September 2016

SIAN O'CALLAGAN - LATEST
Halliwell is jailed for life for Sian's murder but Police error leaves no justice for Godden family...

19 October 2012