Date added: 08 April 2013
Maggie Thatcher Greeting Party - Swindon-style!
The day the PM visited PMH - and who is that bare-chested bloke with the beer?
Thank you to Richard Wintle for this archive picture of then Prime Minister Margaret Thatcher arriving at Princess Margaret Hospital on 20 August 1987.
It was her last official visit to Swindon and was to spend time with the some of victims of the Hungerford shooting nearby.
And what a step back in time it is.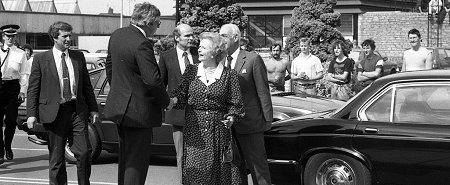 Margaret Thatcher arrives at PMH Swindon:
were you there?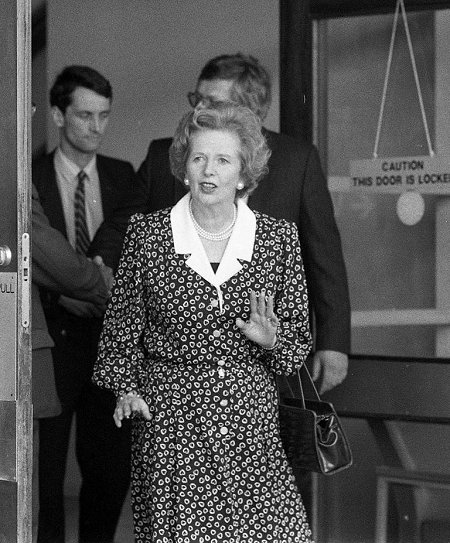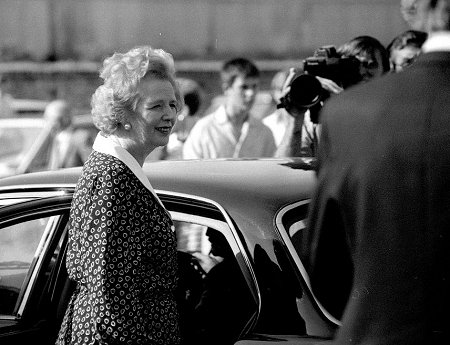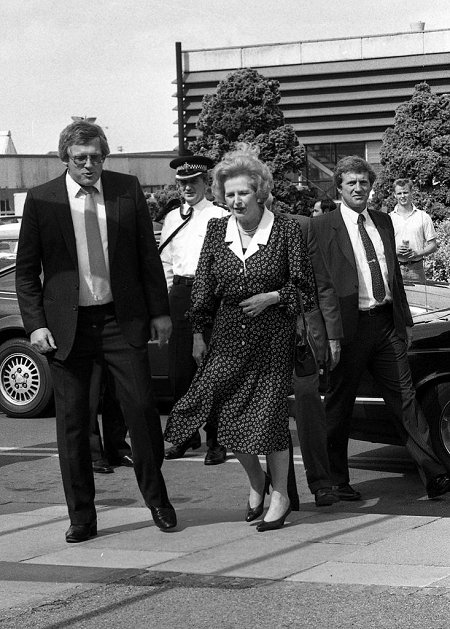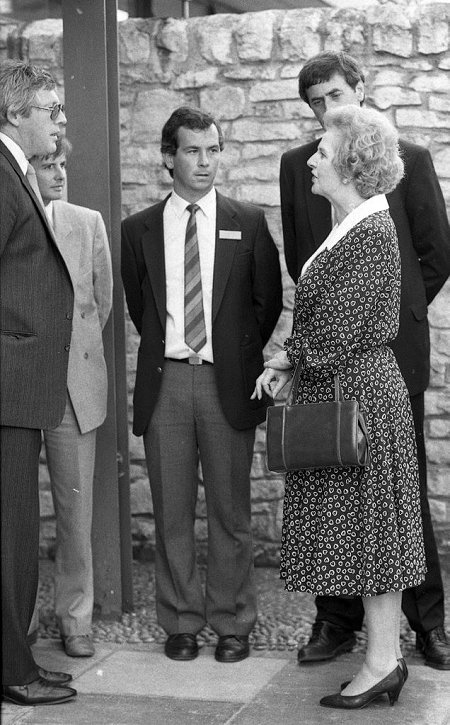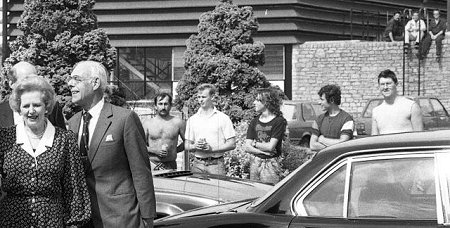 The greeting party certainly had a touch of Swindon style about it, with local dignatories and key hospital staff mixing with onlookers as Mrs Thatcher alongside her husband, Denis, and carrying her trademark handbag arrived - some in t-shirts, a singlet and one quite obviously happy to go bare-chested with what looks like beer in hand!
Security, you could say, also somewhat from another era and very relaxed.
This photo was taken, however, just before the highly unpopular Poll Tax was introduced and just four months before the stock market crash of October 87, which ultimately led to the issues that forced Mrs Thatcher's resignation in November 1990.
Were you in this picture?
Did you talk or shake hands with Mrs Thatcher that day? And, most importantly, who is the guy with his top off as the PM's Ministerial Jag rolled in. We'd love to know.
Better Reception Than Cameron!
But at least you can say Mrs Thatcher got a better reception in Swindon than when the present PM David Cameron paid a visit in 2008.
It was still two years before Conservative leader was to step into Downing Street but one man - with beer in hand (again) - did make his feelings known quite forcefully as the Tory MP went to leave the town centre.
Cameron's cab being nicely positioned with good timing to save the day, as our SwindonWeb photographer caught at the opportune moment!
Tony Benn in Swindon
Labour stalwart campaigned against closure of the British Rail Works in 1985...

16 March 2014