Date added: 19 June 2013
Five Rounds In A Day... plus the 19th hole (of course!)
Four-ball complete marathon golf fundraiser at Wrag Barn
Golf from sunrise to sunset raised over £1,000 for charity this week at Wrag Barn Golf Club.
Club captain Ivor Whinney and three other members - aptly named Ivor's Big Guns - completed an incredible 90 holes in just over under 16 hours in aid of Macmillan Cancer Care.
The group teed off the first at 4.15am and finally holed the last putt just after 8pm - before heading to the clubhouse for a well-earned drink at the 19th hole!
Well deserved, indeed!
Donations are gratefully received via the Just Giving link below.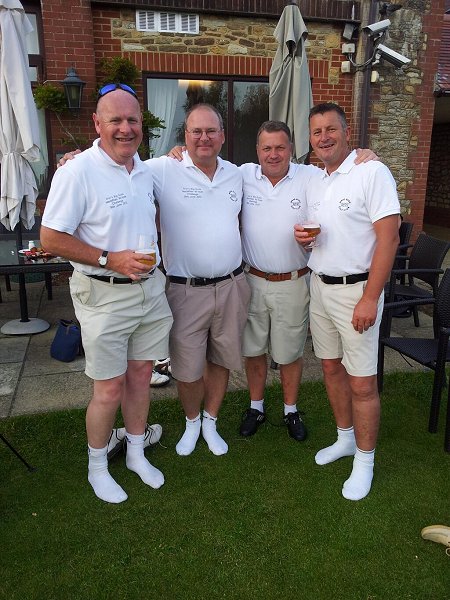 (l to r) Scott Talbert, Andy Eastham, Steve Griffiths & Ivor Whinney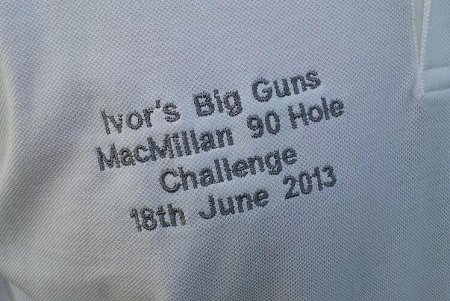 INTERVIEW: David Howell
VIDEO: We talk to the Swindon golf star ahead of this week's PGA Championships...

25 May 2016

Howell In The Open!
St Andrews major for Swindon golf star after second in South Africa....

01 March 2015

Future Ryder Cup Captain?
Swindon's David Howell joins selection committee - all of whom are past captains....

08 October 2014

Howell at Hoylake
UPDATE: Swindon golf star top Englishman at The Open but just misses out on top ten after superb final round 68...

20 July 2014

Golf in Swindon
Beginner or Tour Pro, get in the swing with our Swindon golf guide...

HUGH BEAUTY!!
Swindon golf star wins the Dunhill Links Trophy & half-a-million pounds first prize! + WHAT'S IN THE BAG VIDEO

29 September 2013