Date added: 24 October 2013
Careful Up There, Jake!
Swindon slackliner beats the breeze and takes on the Renault Building
You've got to admire his bravery!
Today, Swindon's Jake The Juggler and a crew of some of the UK's finest highliners rigged and walked a highline (high slackline) on the former Renault Building.
Battling the breeze - which is all set to get to whip up a storm tomorrow - Jake kept his balance to tip-toe his way across the tops of two of the stanchions that makes up the yellow steel structure now called The Spectrum.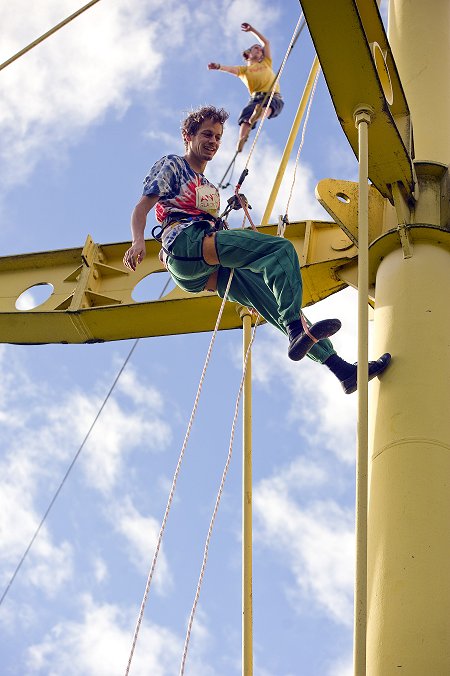 Jake and a fellow highliner perform a balancing act on
the former Renault Building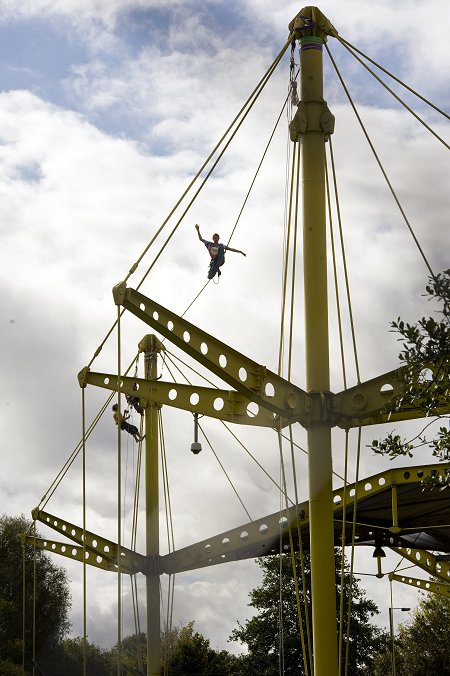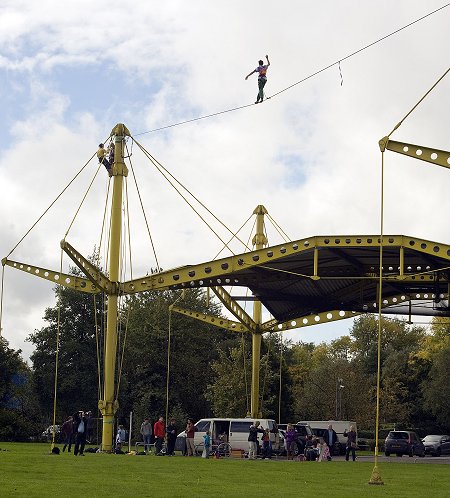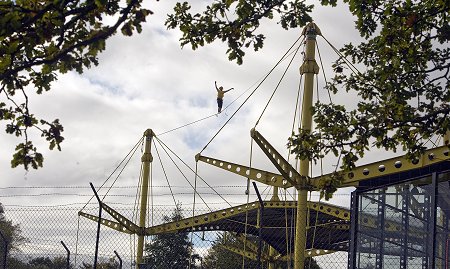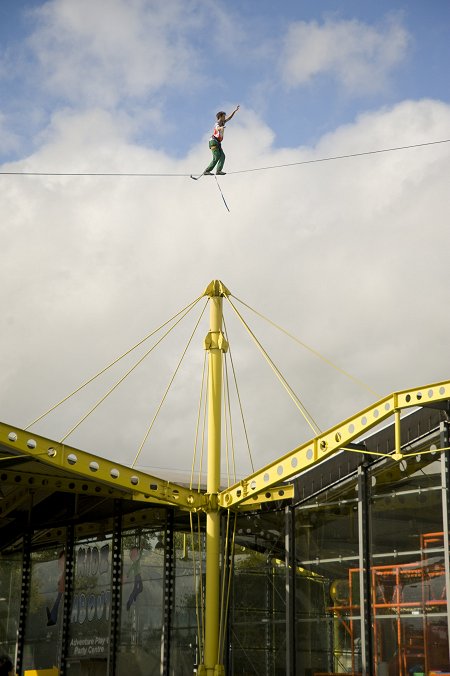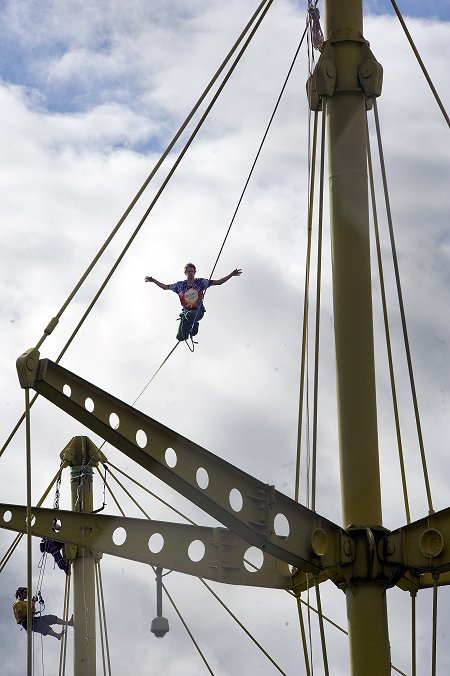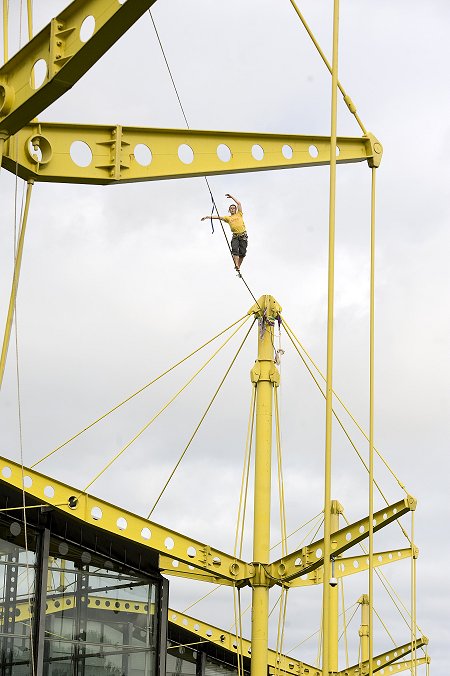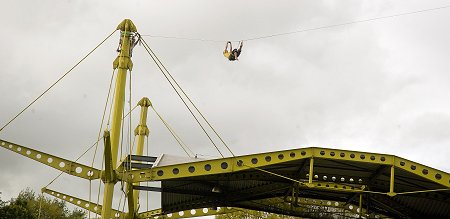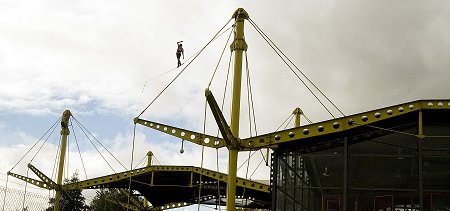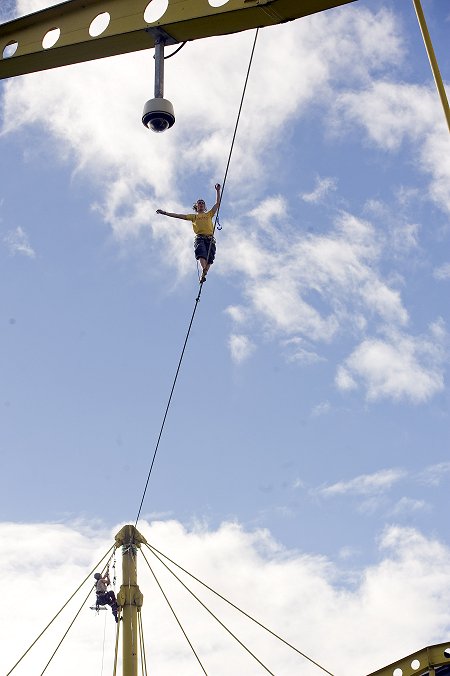 It's not the first time Jake - son of Matt Holland, the organiser of the Swindon Festival of Literature - has shown off his high-wire skills on the rooftops of Swindon's best known buildings.
If you were in the town centre on 20 December last year, you may have seen him 20ft in the air, walking a 30ft gap between The Brunel & House of Fraser - while it rained!! (picture below and video below)
Not just for fun and thrills, this weekend's spectacle raised money so that Jake can join the charity Performers Without Borders (PWB) on their upcoming tour in Nicaragua, Central America, where he will teach performing arts to vulnerable children for three months next year.
Slacklining Swindon
No, we didn't know what it was either. Until today! - SEE GALLERY...

15 October 2011