Date added: 10 October 2014
Town's First Manager Honoured in Service
Legendary Robins boss Sam Allen was remembered yesterday in a service to mark the restoration of his grave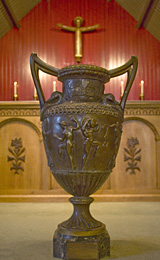 The Dubonnet Cup proudly
on display at Saint Saviour's
Church yesterday afternoon
Family of the late Sam Allen gathered at Saint Saviour's Church in Swindon yesterday to pay respect to the man that led Swindon Town to some of their greatest achievements.
The service was to mark the completed restoration of his grave at Radnor Street Cemetery, following a fundraising campaign by the Swindon Town Supporters Club and a number of other clubs and societies across the region.
One of Allen's many crowning achievements in his time as Town boss was beating Barnsley to win the Dubonnet Cup on the 5th May 1910.
The cup was an invitational English football exhibition cup game held between 1910 and 1912 in Paris, and the impressive trophy (standing nearly 3 feet tall and weighing 112lbs!) took pride of place in Saint Saviour's Church yesterday.
You can view a few photographs from the service yesterday below.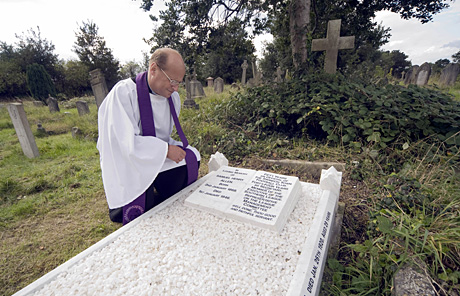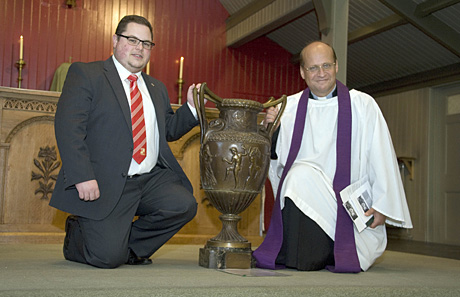 Tom Otrebski, Press Officer of Swindon Town FC with the Rev. Simon Stevenette