Date added: 12 February 2015
Air Ambulance Airlifts Cyclist
Pensioner seriously injured after collision in Cricklade Road - PICTURES
An elderly cyclist was airlifted from Cricklade Road in Swindon to South Mead Hospital in Bristol this afternoon after a serious collision with a bus.
The Wiltshire Air Ambulance landed adjacent to Crowdys Hill School as paramedics attended the scene and took off again at 1.30pm.
The road was closed for nearly four hours while a crash scene investigation took place.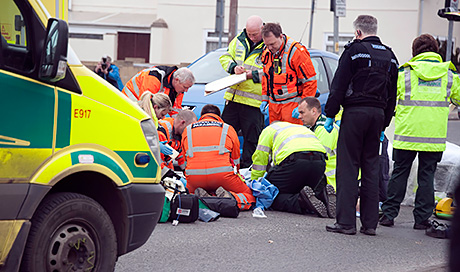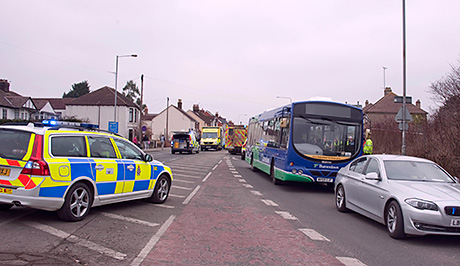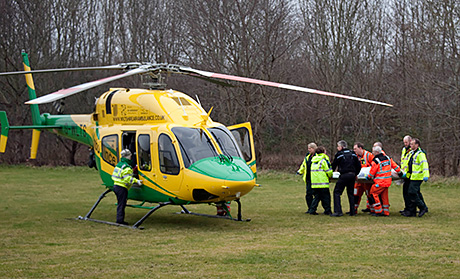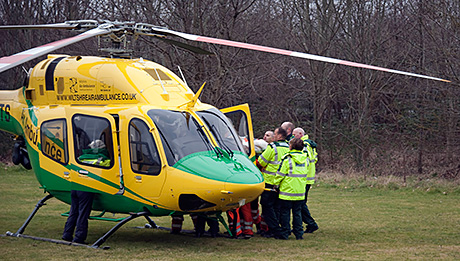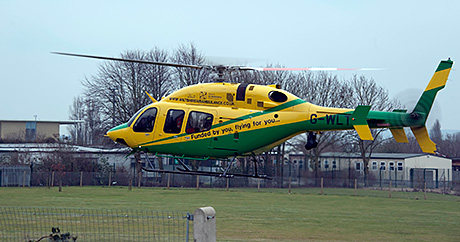 The Wiltshire Air Ambulance is kept flying and funded entirely on charitable donations. See the links below for more details.
They've Done It!
Rory Bremner joins in the celebration as Brighter Futures reaches £2.9 million target for new cancer centre - WATCH VIDEO

26 January 2019

The Incredibles!
300 local superheroes join forces for Brighter Futures radiotherapy campaign - SEE PICTURES

Top Of The Crops!
Swindon crop circle raising thousands for GWH scanner appeal - VISITOR DETAILS

07 August 2015

A Step Towards A Brighter Future
Radiotherapy treatment in Swindon inches closer following landmark decision by Oxford University Hospitals NHS Trust...

09 July 2015

Turning Back The Clock!
Volunteers at Lydiard Park take a step back in time in support of Brighter Futures' #TheTimeIsNow campaign - SEE PICS

23 June 2015

The Time Is Now!
Balloons take flight as campaign to bring vital cancer treatment closer to home is launched in Swindon - WATCH VIDEO

28 May 2015

Flying Over Coate
New Wiltshire Air Ambulance takes to the skies over Swindon - SEE PICS

28 October 2014

Treatment Closer to Home
New Mobile Chemotherapy Unit is launched at The Great Western Hospital - SEE PICS

01 October 2014