Date added: 01 March 2015
Illegal Rave Leaves Four Policeman Injured
Early-morning arrests sparks trouble in West Swindon
Swindon was in the headlines today after an illegal rave turned violent when Police intervened.
The disorder escalated at a unit at the River Ray Industrial Estate in Barnfield Road the early hours resulting in a total of five arrests and four police officers injured.
Officer's confirmed that the music had been turned off at approximately 9.30am and the site was cleared.
People were urged to avoid the scene this morning (Sunday 1 March) whilst Police assessed the damage to surrounding property.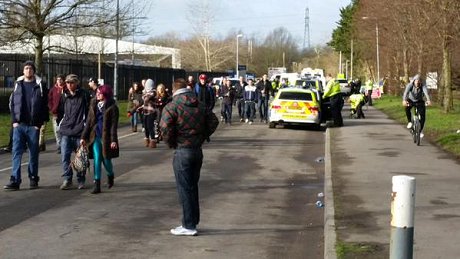 Pictures @skanxtercarl/twitter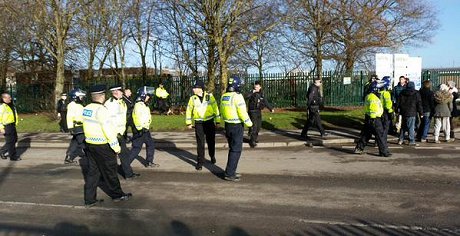 Missiles thrown
Wiltshire Police were notified just after 1.00am of a large number of cars gathering in the River Ray Industrial Estate, Barnfield Road, Rodbourne, where around one hundred people appeared to be heading for an empty unit on the industrial estate for an illegal rave.
Officers attended the scene and put in cordons around the area to turn revellers away before at approximately 3.00am missiles were thrown.

A dog unit and the helicopter attended the scene as several hundred people amassed at the location and made various attempts to attend the rave.

In total four police officers sustained injuries from missiles thrown. One officer had a head injury after being hit and was taken to Great Western Hospital. He has since been released and has concussion.

An second officer was injured on the arm and head but was treated at the scene. A member of the public also sustained a head injury.

Two further officers were also injured later on, including a dog handler, and were treated at the scene by paramedics. All of the injured officers were men.

Four people were arrested for public order offences and one for assaulting a police officer. None were from Swindon.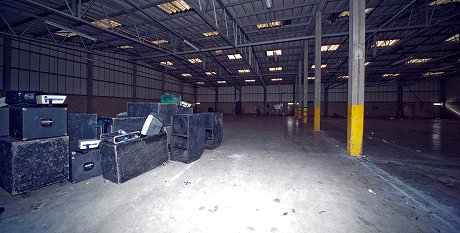 Pictures Calyx Multimedia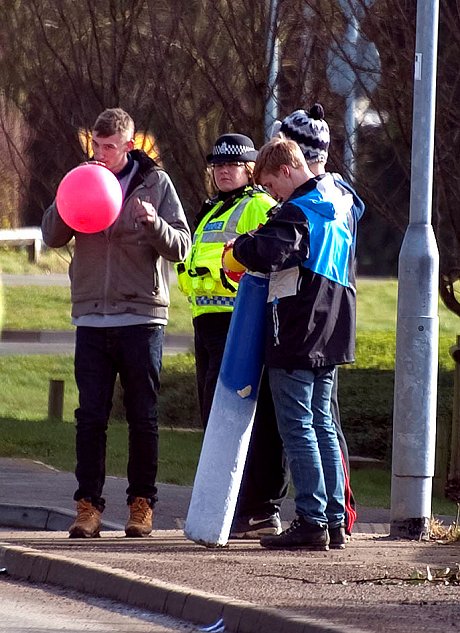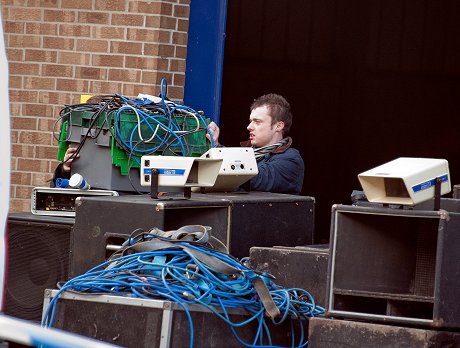 Superintendent Andrew Carr said: "The event is now over but we have to assess the damage to local premises and businesses.
"The police's role is to keep the public safe and we have to facilitate the closing down of these illegal events in the best way we can."

"Members of the public became hostile to officers and began to throw missiles. This resulted in damage to vehicles parked nearby, and include some business premises and fences in the area."

"We are pleased that this has now ended."