Date added: 29 April 2015
Wat'er Nightmare!
Thames Water apologise as burst pipe causes chaos in north Swindon
Residents and businesses in north Swindon, especially those in Royal Wootton Bassett, have endured 36 hours without proper running water after a burst pipe cut supplies.
Temporary bottle banks have been set up by Thames Water while the problem is rectified.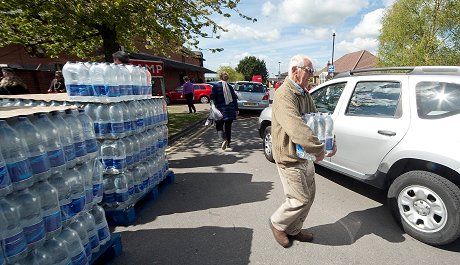 The leakage affected Flaxlands reservoir which supplies homes in the area but after overnight work, Thames Water expect the taps to be running again later on this morning.
Three schools in Royal Wootton Bassett remain closed.
Bottled water continues to be available from the following locations:

Lyneham Express
A3102 Lyneham (Opposite Teal Avenue ), SN15 4PS

Borough Fields Car Park
Royal Wootton Bassett, SN4 7AX