Date added: 15 May 2015
Meeting Of Two Great Minds
Festival greeting for Shami Chakrabarti from Lord Joffe - PICTURE
As always, Swindon photographer Richard Wintle was in the right place at the right time to capture this fantastic image - in our opinion the picture of the Swindon Festival of Literature - during an appearance by civil rights campaigner Shami Chakrabarti.
She's seen here at the Arts Centre delighted to meet Lord Joel Joffe, Swindon resident and former human rights lawyer, who defended Nelson Mandela in the famous Rivonia trial of 1963-64 - and who queued patiently to buy a signed copy of Shami's book,
On Liberty
.
A meeting of two great minds if ever there was one.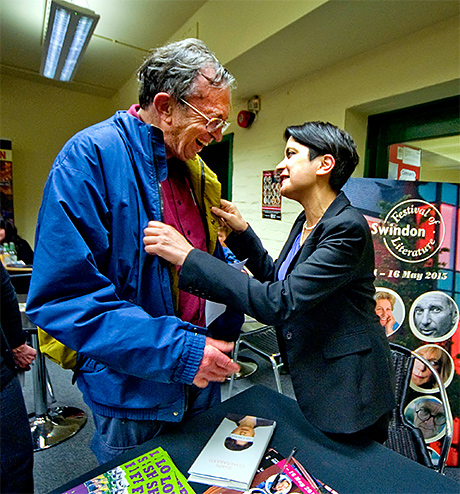 Calyx Picture Agency

Fire Starter!
Swindon Festival of Literature gets underway with Dawn Chorus entertainment - SEE PICS

03 May 2016