Date added: 09 July 2015
A Step Towards A Brighter Future
Radiotherapy treatment in Swindon inches closer following landmark decision by Oxford University Hospitals NHS Trust
The Great Western Hospital's Brighter Futures campaign received a further boost yesterday.
The board of the Oxford University Hospitals NHS Trust formally approved the plan to have a satellite radiotherapy centre at GWH.
Brighter Futures is working to raise £2.9m to help equip the centre with two linear accelerators, which would deliver treatment in the OUH-staffed centre.
The project has now gone to the Trust Development Authority and NHS England for final funding approval and if given the green light, radiotherapy could be available at GWH by the end of 2017.
Treatment within touching distance

Dr Guy Rooney, Medical Director for Great Western Hospitals NHS Foundation Trust, said: "This decision is great news for everybody in Swindon and Wiltshire as it means that our fantastic hospital is within touching distance of providing local people with radiotherapy treatment on their doorstep.

"A huge amount of collaborative work has been done over the years to get to this very exciting point and I am sure the public will be delighted to hear of this latest significant piece of progress.

"We have already had a brilliant public response to our fundraising appeal and long may that continue."
Sainsbury's Stratton store on Oxford Road has also leant its support to the campaign by selecting Brighter Futures as its Charity of the Year, following a swathe of support from the local community.
Over the next 12 months the supermarket will give the charity its full backing with fundraising events and more.
If you'd like to find out more about Brighter Futures, and how you can help, please visit the official website via the link at the bottom of the page.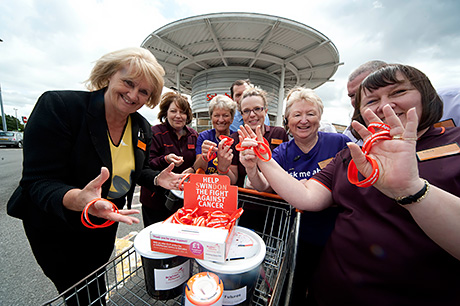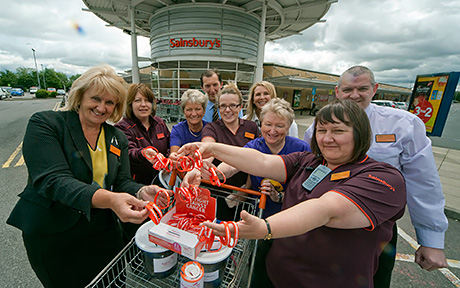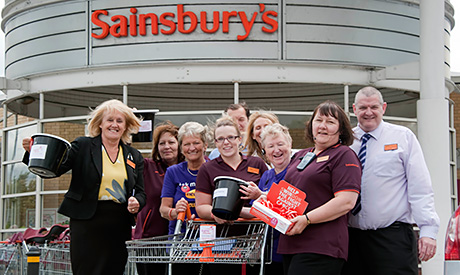 Pictures by Calyx Picture Agency
They've Done It!
Rory Bremner joins in the celebration as Brighter Futures reaches £2.9 million target for new cancer centre - WATCH VIDEO

26 January 2019

The Incredibles!
300 local superheroes join forces for Brighter Futures radiotherapy campaign - SEE PICTURES

Top Of The Crops!
Swindon crop circle raising thousands for GWH scanner appeal - VISITOR DETAILS

07 August 2015

Turning Back The Clock!
Volunteers at Lydiard Park take a step back in time in support of Brighter Futures' #TheTimeIsNow campaign - SEE PICS

23 June 2015

The Time Is Now!
Balloons take flight as campaign to bring vital cancer treatment closer to home is launched in Swindon - WATCH VIDEO

28 May 2015

Flying Over Coate
New Wiltshire Air Ambulance takes to the skies over Swindon - SEE PICS

28 October 2014

Treatment Closer to Home
New Mobile Chemotherapy Unit is launched at The Great Western Hospital - SEE PICS

01 October 2014