Date added: 16 September 2015
He's Done It!
SWTV's very own Alastair Greener reaches Kilimanjaro summit...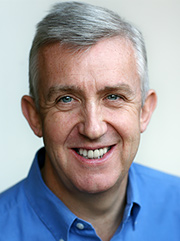 If you've been following SwindonWeb for some time, you'll almost certainly have come across presenter Alastair Greener.
Alastair has faced a number of challenges in his three and a half years at SwindonWebTV - difficult interviews, inquisitive meerkats - he even kept goal during a game of ice hockey!
But it's an entirely different challenge that faced Alastair this week, as he set off to Tanzania to climb the tallest freestanding mountain in the world - Mount Kilimanjaro!
And we're pleased to confirm that he did it...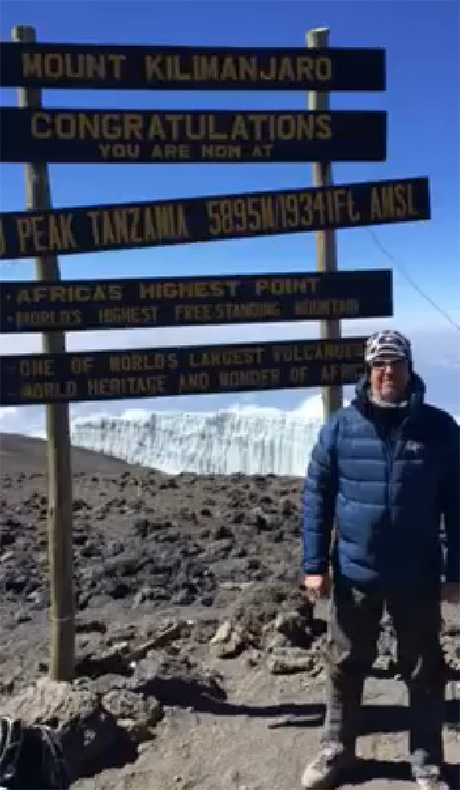 Alastair reaches the top!
On behalf of everyone at SwindonWeb - well done Alastair! We're all very proud of you!
Raising money for Swindon charity Inner Flame
The 52-year old presenter teamed up with three friends (Gary Martin, Annie Clarke and Tony Wing) to raise money for local charity Inner Flame.
Inner Flame helps young people in Swindon and North Wiltshire to build confidence and achieve their goals through inspiring training, coaching and challenging experiences.
Alastair had this to say before he left: "When I turned 50 I wanted to mark the event by doing something unforgettable. It took a bit of time to get something organized but, nearly two years later itís actually happening" commented Alastair.
"I'm excited about not only having an amazing experience, but also making the adventure worthwhile by raising money for a great cause.
I was very lucky to have grown up in a great environment on my parents' farm in Cornwall but, realise that there are many youngsters who arenít as fortunate for all sorts of reasons."
So far Alastair has raised just over £2,200 for the charity, but hopes to raise £5,000.
If you would like to donate, you can do so via Alastair's MyDonate page by clicking the link below:
You can also read all about Alastair's trip via his dedicated Kilimanjaro Climb Facebook page
here
.