Date added: 08 July 2016
Ear To The Throne!
Prince George enjoys a day out at the Royal International Air Tattoo
The Duke and Duchess of Cambridge with their son Prince George put the royal into the Royal International Air Tattoo today at RAF Fairford.
And in a dream day for any young boy, two-year-old George spent the morning with his parents meeting the Red Arrows before taking time with dad (a qualified pilot himself) to get up close with a Squirrel helicopter.
The Duchess was handily placed, however, like the perfect mum when George got a little overwhelmed by the noisy environment and threw a tantrum!.... all short-lived thanks to a pair of headphones.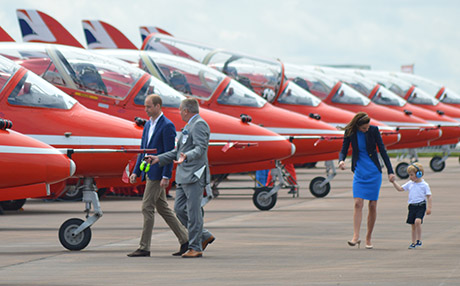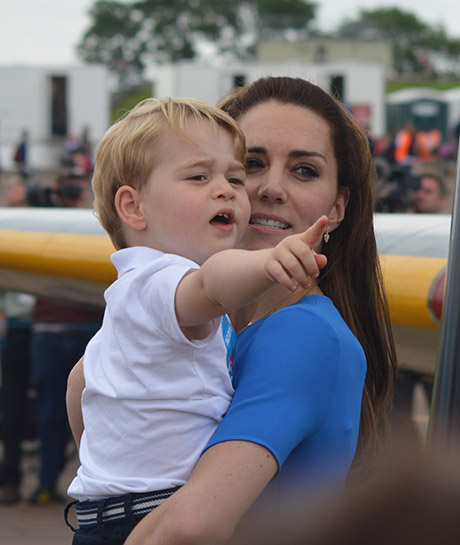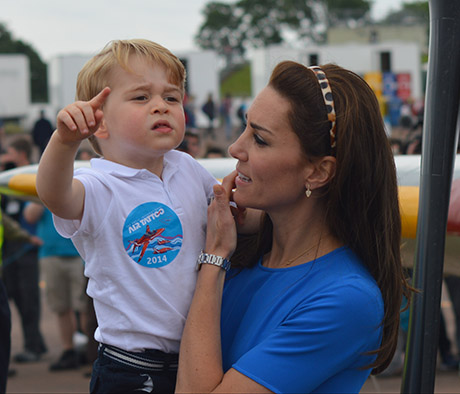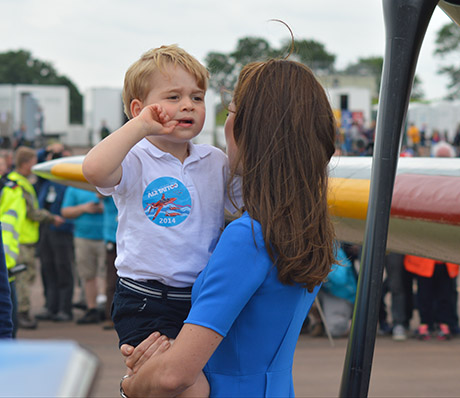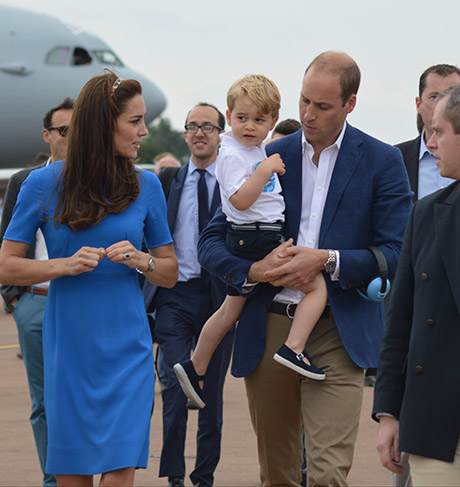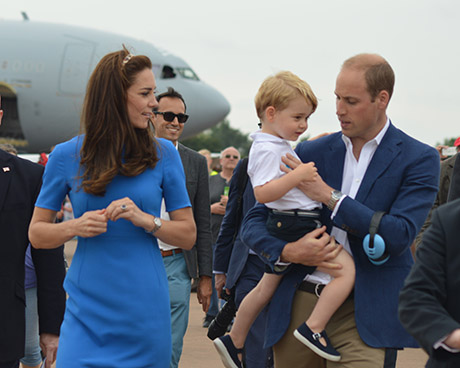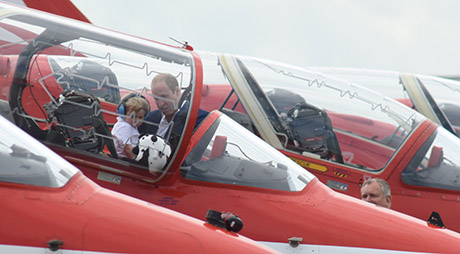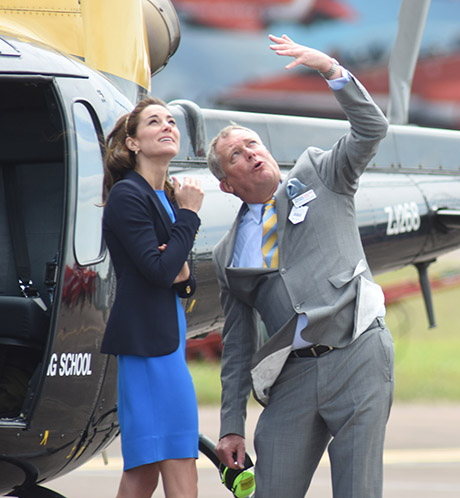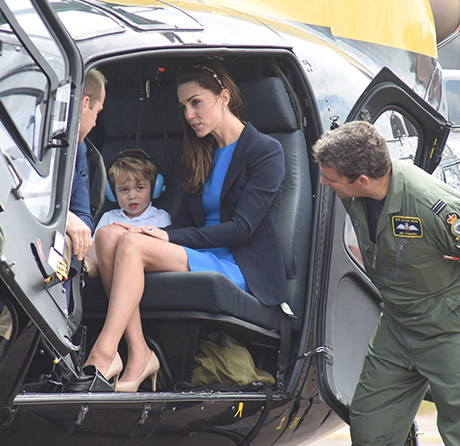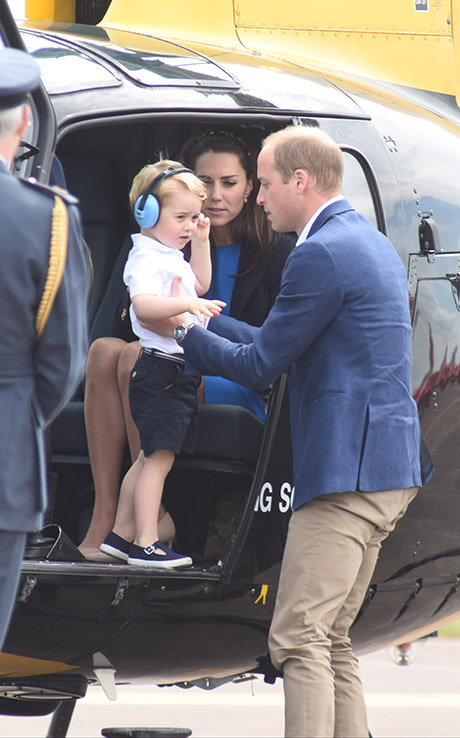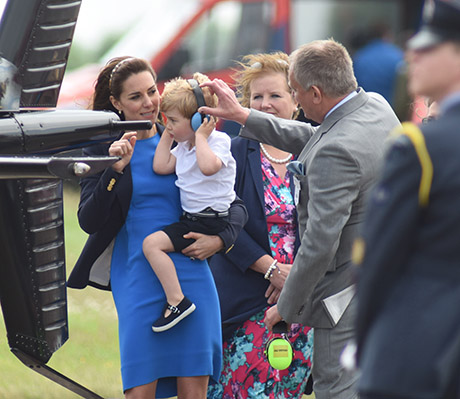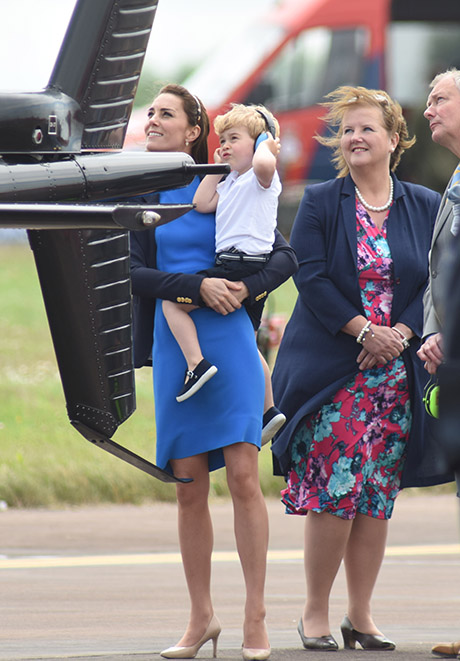 Diana in Swindon
We look back on the Princess's visits to town - both official & unofficial - WATCH VIDEO

30 August 2017

Air Tattoo 2017
We're lucky to have the world's greatest airshow right on our doorstep, writes Kelly Jopanputra - REVIEW & PICS

It's Swindon, Ma'am!
QUEEN ELIZABETH II: In her amazing 70 years on the throne, here's the 4 occasions Her Majesty officially stopped off in Swindon...

Farewell, Old Friend!
RAF Fairford says goodbye to a true aviation icon - the Vulcan XH558 - SEE PICTURES

20 July 2015

Aces High!
Dickinson & Kidd fly in to open the Air Tattoo 2015.....

17 July 2015

An Aviation Icon Returns
The Royal International Air Tattoo announces the crowd-pleasing return of a 1950s favourite...

07 January 2015

Happy Birthday, Chaps!
Prince Charles put the Royal into RIAT as Red Arrows celebrate 50th anniversary at Air Tattoo - VIDEOS & PICS - UPDATED

11 July 2014