Date added: 14 May 2018
Now, That's What We Call A Great Dress!
BBC comedy This Country wins another BAFTA - and just look at that dress! Top Notch!
It was a rare sight indeed - someone in Swindon Town colours with a trophy in their hand!
But when it's Daisy May Cooper AKA Kerry Mucklowe, the star of BBC comedy This Country, it was no surprise.
The actress won two of the biggest awards at the TV Baftas last night for her hilarious writing & acting in the show she co-created her brother, Charlie Cooper, which is set in a 'country village' near Swindon.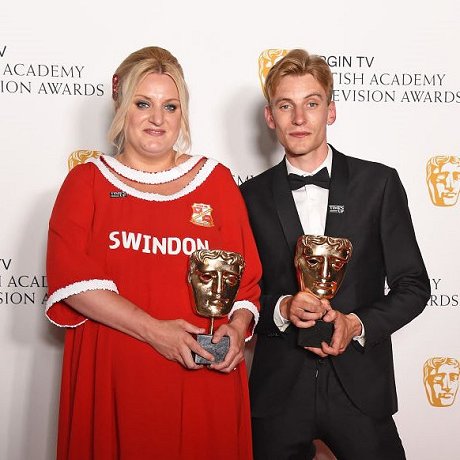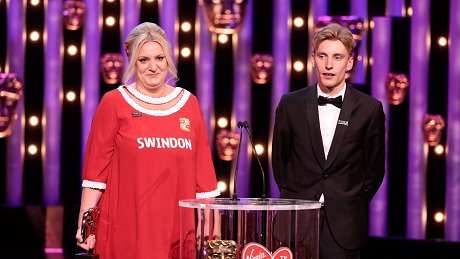 This Country won 2 Baftas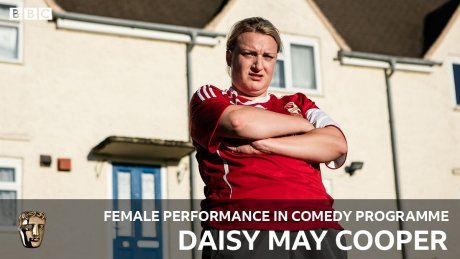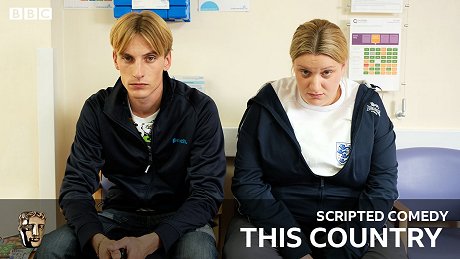 Their father even also plays one of the funniest roles, Martin Mucklowe, who alongside the two main characters, Kerry & Kurtan, are big supporters of their 'local' team, Swindon Town!
Kerry in the series nearly always sports a vintage Town shirt in scenes, with her bedroom also full of STFC posters and memorabilia.
And with constant Swindon references to places like Swindon College, shopping trips to TK Maxx, days out to Laserquest & Uncle Nugget stealing a bus from Swindon bus station!, the show has become a cult classic - and now a major award-winner.
A third series has been commissioned for next year.
'Never ever joke about Swindon Football Club!
Uncle Nugget Just Having A Laugh!
(stealing a bus from Swindon bus station!)
Watch the first two serious on BBC iPlayer via the link below.