Date added: 18 March 2020
Honda Shuts Down
Swindon car production suspended by Coronavirus until at least 06 April - or when 'market and supply conditions' allow

Honda has today informed Associates and suppliers that production operations at Honda of the UK Manufacturing (HUM), in Swindon, UK, will be temporarily suspended due to the impact of the Coronavirus (COVID-19) pandemic.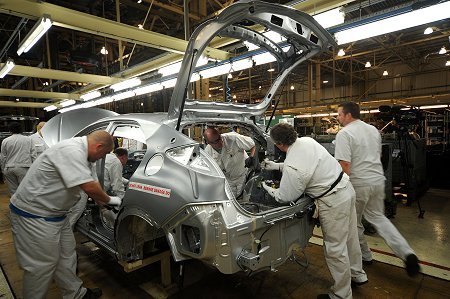 Final countdown:
car production in Swindon is meant to end in 2021

Production will be suspended from the end of today's late shift (18th March 2020). These steps have been taken in light of increasing difficulties with supply chains and considering the wellbeing of Honda Associates.

The current intention is to restart production on 6th April however, this will be dependent upon advice from Government / health authorities, and market and supply conditions.
Honda Fire
Production resumes after weekend blaze...

25 January 2016

I Predict A R-iot
Kaiser Chiefs frontman Ricky Wilson in Swindon to collect new Honda Civic Type-R - SEE PICTURES

20 August 2015

Honda Task Force
We speak to project leader Jill Annal ahead of the job fair organised for redundant workers...

19 May 2014

Honda Take Stock
340 production workers at Swindon plant face job threat after shift change...

25 March 2014

Honda To Cut 800 Jobs
Downturn in EU sales blamed for shock news today - but is it because the new Civic is (hate to say it) plain 'ugly'? - COMMENT

11 January 2013

Honda Launches CR-V
Big boost for Swindon as Business Secretary praises car plant investment...

07 September 2012

Recovery Starts Here?
New Honda Civic rolls off the production line as 500 new jobs announced...

19 December 2011

Beat the recession
New College host open evening which offers advice on surviving the crunch...

09 March 2009