Date added: 18 December 2008
The Magic of Christmas past
Visitors enjoy traditional Victorian festivities at Lydiard House
Visitors to Lydiard house have been enjoying the magic of Christmas past this month.
The elegant state rooms of the house – affectionately known as 'Swindon's stately home' – have been decked in traditional festive greenery and decorations to create the intimate atmosphere of a Victorian family Christmas.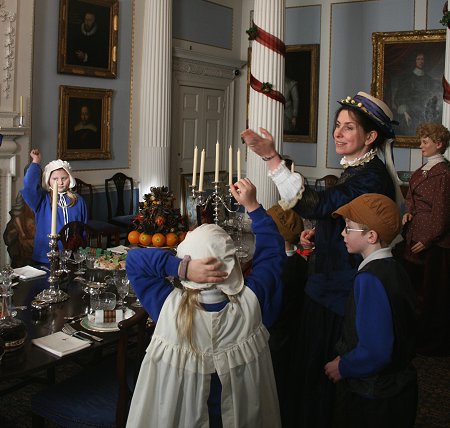 children enjoy learning about the Victorian traditions of Christmas, and the library room - all open to the public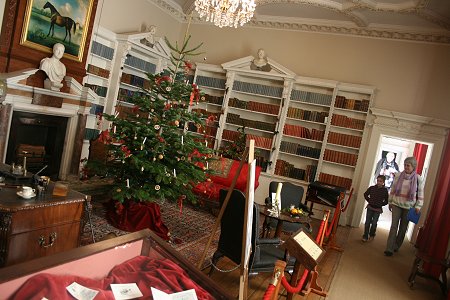 Schoolchildren especially enjoying the chance to take step back in time to learn how some of the various Christmas traditions have come about, such as plum pudding, crackers and Christmas greeting cards.
"The Victorians loved to celebrate Christmas and started many of the customs we see today," said Samantha Hawkins, who dresses up as Lady Mary Bolingbroke (one of the former owners of the house) when showing giving tours to children.
The Victorian age being one that defined the growth of Swindon from a small village to becoming a big town, when the GWR built their railway works here in 1843 – the same year as first Christmas tree was introduced to Britain.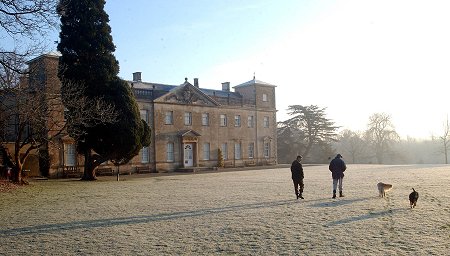 the grounds around Lydiard House are open throughout the year
Lydiard House and Park, which is owned and has been restored by Swindon Borough Council, is open throughout the year, with the grounds especially popular during the Christmas break.
"It's a real jewel in the crown," said Councillor Nick Martin, cabinet member for property, leisure and recreation.
"The Council bought the house and grounds just after the war, and it's here for the people of Swindon to enjoy - especially at Christmas time."
Victorian Christmas display of traditional Victorian decorations is on at Lydiard House from Saturday 29 November to Tuesday 23 December, open Tuesday to Sunday 11am to 4pm, closed from 24 to 26 December.
For more information, please contact Lydiard House on 01793 770401.
Lydiard Park
244 acres of beautiful parkland, the garden of Swindon's 'Stately Home'....