Date added: 07 November 2008
Swindon College Open Evening 2008
College opens doors to school leavers and parents
Hundreds of Year 11 pupils attended an open evening at Swindon College last night.

All school leavers and parents are invited to take a tour around the north star campus, where staff and current students where on hand to offer advice on college courses for next year.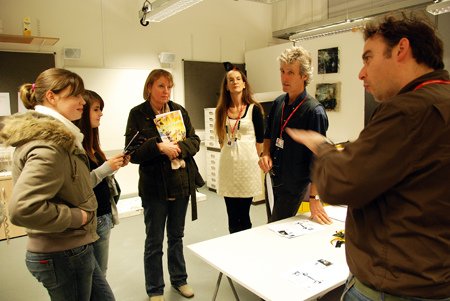 prospective students learning more about what's on offer
The event also featured a number of demonstrations including beauty treatments, cooking, dance and fitness routines.

Full details on what Swindon College has to offer is available via the link below.

Swindon College Open Evening - 06/11/2008
Vision for Swindon
Swindon College students show shoppers their ideas for Swindon's future...

05 February 2009