Date added: 02 October 2008
Nice paint job!
Praise for Swindon graffiti gang as railway museum transformation gets under way
These pictures show the impressive work just completed by teenagers from the Youth First Centre in Walcot.
A graffiti-inspired mural that now surrounds the former railway museum in Faringdon road, which is currently undergoing a £1 million pound transformation into what will be called 'The Platform' - a brand-new centre dedicated to youth in Swindon.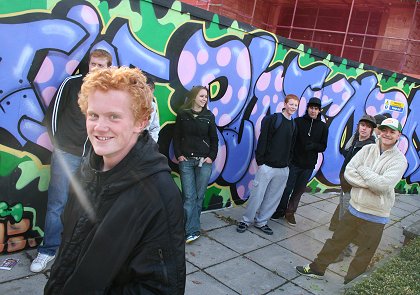 artists from the Walcot Youth First Centre next to their work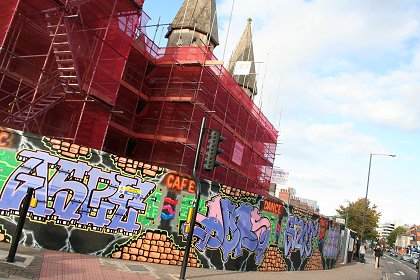 "I think they've done a fantastic job," said Garry Perkins, cabinet member for Children Services at Swindon Borough Council.
"The museum is being completed gutted and made into a one-stop shop for young people in Swindon, with a cafe, advice centre, recording studio, dance area and more.
"This artwork is just the start of what I believe is going to be brilliant project."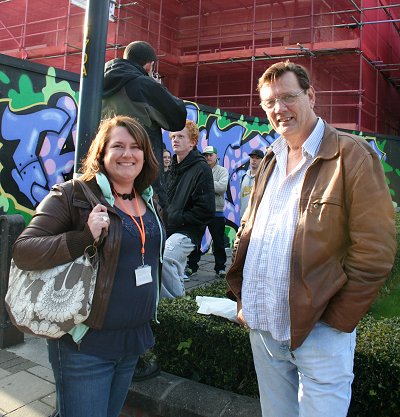 Garry Perkins, cabinet member for children services at
Swindon Borough Council alongside Lindsay Poole from the

Railway Museum Graffiti - 02/10/2008