Date added: 03 October 2008
Half-Marathon course on video!
See a film of the whole Swindon Half-Marathon route - sped up!

For those who haven't run the route yet, SwindonWebTV have been out to capture the 13.1 mile course of the Swindon Half-Marathon.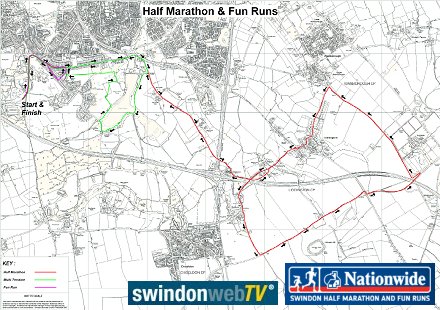 From the start at Pipers Way, down Marlborough Road, up and down the hills at Badbury and Liddington (oh those hills!) and back again, we've sped up the film to show exactly what's in store for those taking part in the big race on 12 October 2008.
For those who have already run it in previous years, we hope it doesn't bring back too many painful memories!