Date added: 08 October 2008
Top three tips for the Swindon Half-Marathon
All the questions you need answering
We've got the essential items, we've done the training – and now it's all about the big day!

And to help us all out - we've interviewed the experts to find out their top 3 tips for the day itself…
Race Director for the Nationwide Swindon Half-Marathon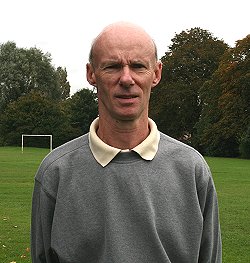 Race Director for the Nationwide
Swindon Half-Marathon.
"Take on plenty of water beforehand -and thoughout the race - sip it though rather than gulp it down."
"Also, think about what you do with your bottle afterwards. Use one of the bottle points that we've introduced this year."
"Take your time for the first hill, and for all the hills - don't rush them, enjoy them!"
"Think carefully before drinking the energy drinks on offer - if you haven't used them in your trianing I wouldn't recommend using them as they may upset your system."
Personal trainer JLS Profit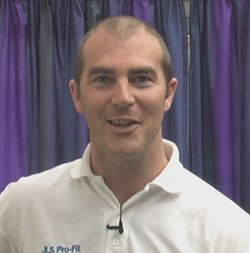 "It's quite easy to get over whelmed with the speed that everyone else is running at -so stick to what you know and run at the pace you know - don't tire yourself out to quickly."
"Get as much oxygen into your muscles as possible - so make sure you get a good rhythum of breathing."
"It's going to be tough on the day - but grit your teeth, smile and just enjoy yourself."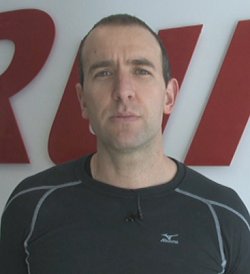 Tip 1: What to eat beforehand?
"Stay with the normal breakfast you're used to eating - don't change things because it can aggrivate your digestive system."
"Whether it's your first race or you won it last year - everyone will have their own plan for the race, whether it be a certain minute mile pace, or just getting round - stick to your own plan."
"If you can carry a small hand-held I would - but there are drink stations around the course. So do look out for these."
Swindon Half-Marathon CANCELLED
2015 looking like the final year after crowd funding falls flat. Only £2,250 raised towards £27K target....

12 September 2016

Swindon Half-Marathon 2014
Well done to everyone who took part in Swindon's biggest sporting event today! - 130+ GALLERY

12 October 2014

Running In the Rain!
Our 150+ gallery from today's Swindon Half-Marathon 13 October 2013 - SEE PICTURES

13 October 2013