Date added: 12 October 2008
Their Proudest day
Armed Forces say 'Thank You' to the people of Wootton Bassett
It was a day the people of Wootton Bassett will never forget; one their mayor described as 'probably their proudest ever'.
A tribute paid by the UK Armed Forces by way of thanks for supporting the 102 repatriations of war dead from Afganistan and Iraq in recent months.
Saluting Wootton Bassett:
The Prince of Wales Divisional Band
Fallen heroes who are flown to nearby RAF Lyneham before being transported in a funeral cortege along the high street of the market town near Swindon - where hundreds have gathered to line the streets to pay their respects.
The parade of troops and servicemen from the RAF, Army and Navy included band members, high ranking officials and war veterans - and featured flyovers by a Hercules C130 and Globemaster C17.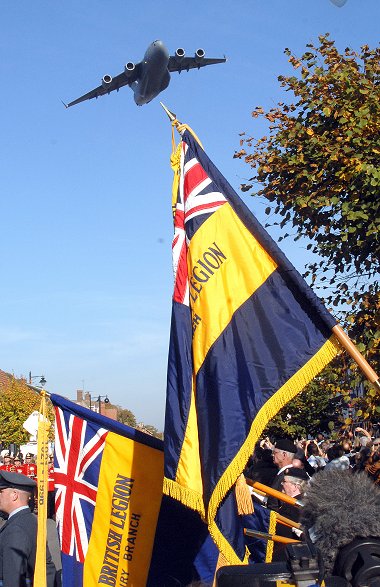 a Globemaster C17 passes overhead
Defence secretary Alan Hutton also attended.
To mark the event, Air Chief Marshall Sir Clive Loader presented the the town's mayor, Mike Leighfield, with a commemorative parchment before expressing his 'heartfelt thanks and gratitude' to everyone for their support.
Wootton Bassett Tribute Gallery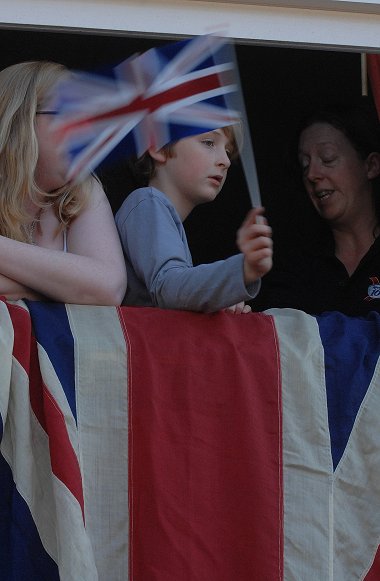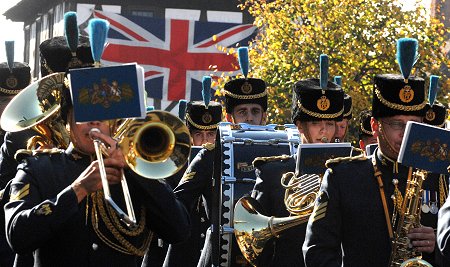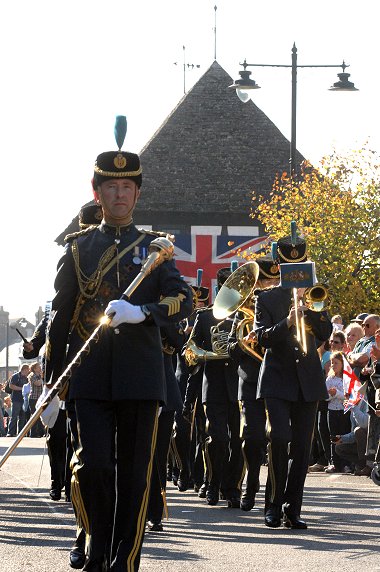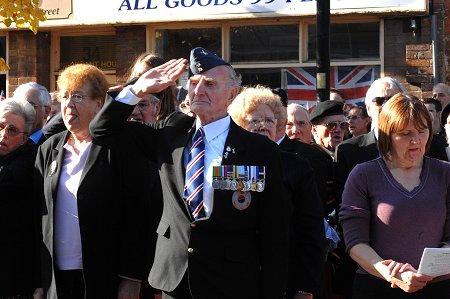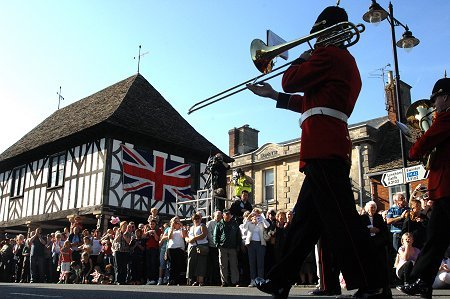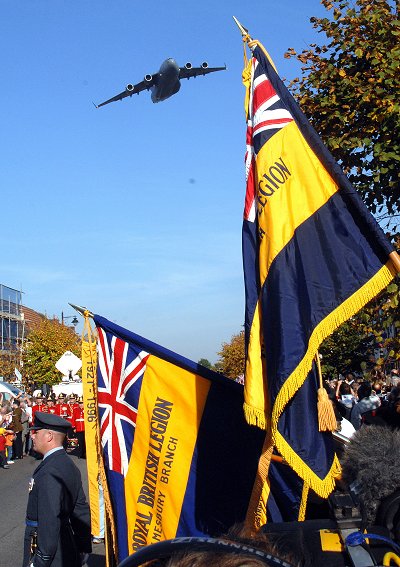 Hello, Mr President!
Air Force One soars over Swindon as Obama flies in to RAF Fairford - SEE PICS

04 September 2014

Bravery Recognised
Proud evening as Swindon soldiers are awarded Operational Service Medals for Afganistan Tour - WATCH VIDEO

12 March 2014

Radnor Street Remembrance
Swindon honours its war graves at much-neglected cemetry - GALLERY + PICS FROM OTHER REMEMBRANCE DAY CEREMONIES

11 November 2012

Strictly Poppies
Come Dancing stars perform at the opening of Remembrance Field at Lydiard Park - GALLERY

09 November 2012

Another sad day
Wootton Bassett pays tribute to latest Afgan casualties...

01 December 2008

Skies Over Swindon
09 APRIL 1969 - 50 years ago Concorde flew in to Swindon - and in them days you were allowed on the runway! WATCH VIDEO