WIN A NIGHT OUT AT SUJU!
Free tickets and cd to giveaway...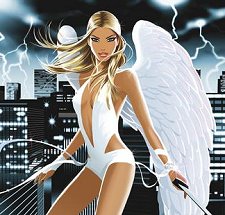 Suju Nightclub:

open 'til 6am!
We've teamed up with popular Old Town nightclub Suju to offer the chance for you and a friend to win FREE entry to Fierce Angel at the club and a Fierce Angel compilation cd (3 disk collection).
The night of funky house takes place on the 29 November with secret Fierce Angel DJ's taking to the decks alongside residents for a night which takes you from 10pm 'til 6am!
All you have to do to enter is answer the simple question below.
Q. What type of music would you expect to hear
1. Metal
2. Funky House
3. Classical