Date added: 07 September 2008
Billie back on the Box
But some viewers of Belle de Jour may be left disappointed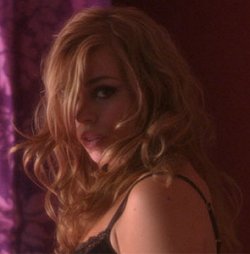 Swindon's Billie Piper will be back on our TV screens later this week playing a high-class prostitute in the second series of Secret Diary of a Call Girl.
But as an expectant mum-to-be, Ms Piper has admitted she wasn't exactly in the mood to recreate quite so many of the steamy sex scenes that made the first series such a ratings winner.
"There are still sexual encounters, but now there's one an episode instead of three," Piper told the Guardian.
"There's going to be a lot of pissed-off men."
Due to give birth to her first child next month, Billie admitted that her constant hunger pangs and increasing waistline made filming difficult - some scenes she also revealed as being 'embarrassing'.
But with her 26th birthday approaching on 22 September and motherhood just weeks away, Billie is happy just to relax and take things as they come.

"I don't know how I'm going to feel when the baby comes, so I don't want to commit to anything," added Piper, who married actor James Fox last year.
"I just feel really content at the moment. I've done quite a lot of stuff and I don't have to feel desperate to do anything that radical or wild.
"I've set myself all these challenges and worked through them. I just feel I'm ready to be a mum now."
Secret Diary of a Call Girl returns on Thursday 11 September 2008 on ITV2.
Billie Piper
Swindon's pop star turned award-winning actress...