Date added: 12 September 2008
Telegraph critic in Swindon
Three Swindon hotels get the Paddy Burt treatment
Paddy Burt. The name that has had UK hoteliers quaking in their boots for nearly 20 years - but last week, the Telegraph hotel critic retired, finally revealing the face behind the pen.
And for three hotels in Swindon, a visit from the infamous writer left a real impression.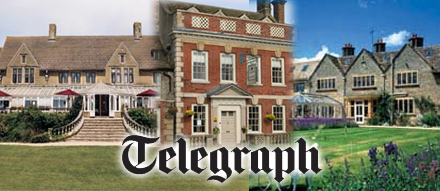 Paddy Burt's break in Swindon:
(l-r) Cricklade House Hotel, Jesmonds of Highworth,
She visited the Cricklade Hotel in September of this year, writing: "We get the impression they actually care whether their guests are enjoying themselves", and describing the food as "enjoyable."
Before that, Paddy and her husband visited Jesmonds of Highworth in February.
She wrote: "Everything is immaculate and beautifully designed", and described the menu as "elaborate."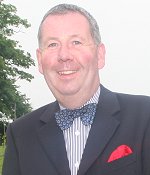 Francis Young of the Pear Tree in Purton, was visited more than 10 years ago.
"Before her visit, I thought Paddy was a man!" he told us, "she wrote a good column and was very positive.
"We have since used her column for in-house training - so our staff can see the kind of things other hotels have been criticised for, to avoid it happening here.
"She's even emailed me a couple of times since then to tell me that she's been recommended to stay at The Pear Tree - but it's her rule that she never stays in the same hotel twice!"
Swindon's featured hotels...
CRICKLADE HOTEL (Cricklade)

Standing in over 30 acres of peaceful, secluded grounds on the edge of the Cotswolds, the Cricklade hotel boasts a Victorian-style glass conservatory with wonderful panoramic views over Wiltshire countryside.


01793 750751

Cricklade Hotel - website
JESMOND HOUSE (Highworth)

Elegant 17th-century townhouse in Highworth. 5* AA accomodation and 2 AA rosette hotel with fine dining

and brand new brasserie menu by award-winning chefs.



01793 762364
An elegant Cotswold stone hotel set in seven acres on the outskirts of the Saxon village of Purton - with vast garden and young vineyard.

Recently named the 'greenest' hotel in the area.

01793 772100
Mel Turner-Wright