Date added: 23 September 2008
Swindon's Secret Millionaire
Local businesswoman gives away £70,000 on Channel 4 show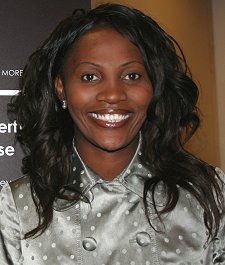 Channel 4's hit documentary, Secret Millionaire sees wealthy businesspeople giving their hard-earned cash to people from deprived areas.
And this week's episode saw Swindon's very own Secret Millionaire hit the screen, with property developer Caroline Marsh making a life-changing
journey to Toxteth in Liverpool.
Living undercover on benefits,
she spent ten days in one of Britain's most deprived inner-city areas, where three quarters of children are living in poverty.
Caroline was the first secret millionaire to appear on the show with a member of her family - taking her two-year old son Ashley to complete her disguise as a single mum.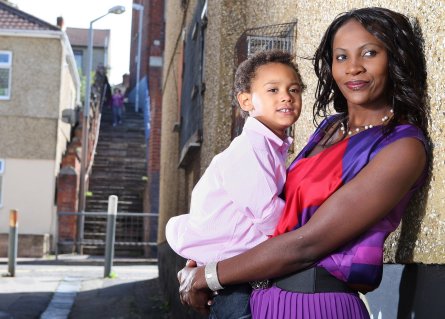 Revealing her true identity:
Secret Millionaire Caroline Marsh from Swindon, with son Ashley
And after giving away thousands of pounds to locals from Toxteth, Caroline is more motivated than ever to help single mums in this country - with a new project already being planned for Swindon.
"The Secret Millionaire experience made me realise that it's a good world we live in - we live to serve other people, we live to serve one another."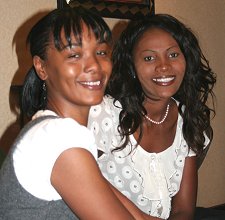 Caroline (r) with Dijuana,
"And if I'm just doing stuff for myself then something has definitely gone wrong."
Caroline watched the show at an exclusive viewing held at the Hilton Hotel in Swindon, where she was joined by family, friends and business people.
But her most important guest was Dijuana - a woman from Liverpool who received a cheque for £23,000 during the show, to help fund an after-school club in memory of her two-year-old son O'Shea.

Swindon's Secret Millionaire - 24/09/2008